Piper Rockelle's YouTube Channel Demonetized over Child Abuse Claims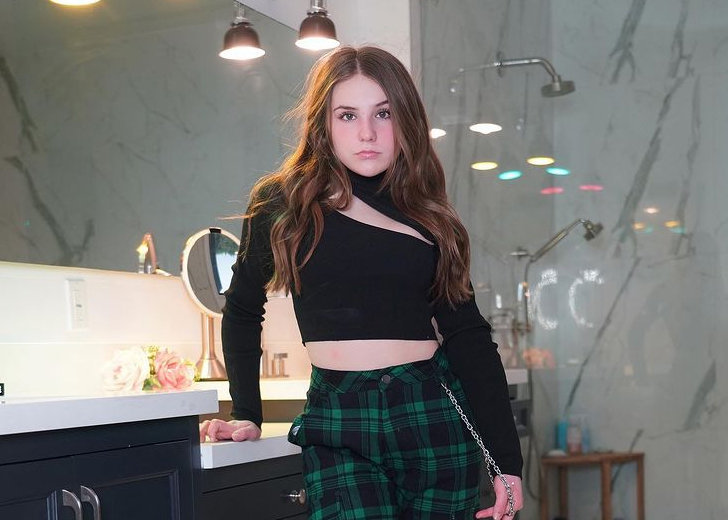 Piper Rockelle and her mom, Tiffany Smith, have been in hot waters for a while now. More recently, Rockelle's YouTube channel has been demonetized indefinitely as a result of claims of abuse against Smith.
After Insider approached the video-sharing platform with a series of claims against Rockelle's mother, YouTube demonetized Rockelle's channel indefinitely and withdrew it from their Partner Program on February 10, 2022. 
This action took its due course after Rockelle's Piper Squad had filed a lawsuit in Los Angeles County last month. 
Piper Rockell's YouTube Channel Demonetized 
A spokesperson from YouTube told Insider they had removed Rockelle from their Partner Program. They have also indefinitely suspended revenue on her channel. 
They did so for breaking their Creator Responsibility Policy by participating in off-platform behavior that hurts the user community. 

Piper Rockelle posing for a picture. (Source: Instagram)
The announcement further clarified that their actions were in light of the abuse and exploitation at the hands of Piper's mom. Smith actively works for her daughter and also manages the channel's earnings.
Demonetization for the channel means the creator cannot run adverts on their videos or make revenue. 
In most cases, a channel gets demonetized as the consequence of copyright infringement, misinformation, explicit content, and immoral behavior, to name a few. 
Lawsuit Against Piper Rockelle's Mom
Presently, Rockelle's channel has over 9 million followers and 2 billion views since it began in late 2016. The YouTuber is known for making vlogs and prank videos with fellow Piper Squad members.
The said squad is a YouTube collective of teen content creators and filmmakers. Like Rockelle, the squad members were also managed by Smith. 
That being said, Rockelle herself has been the subject of many YouTube sleuths for years. They have claimed and discussed at length that she needs to be rescued from the adults in her life.
For this, they have pointed towards the mature tone of some of her work as proof that she is being used for views. 
Singer and songwriter Pink called Rockelle's parents, specifically her mom, out on Twitter last August, saying that the child was being exploited.
She stressed that an underaged girl being posed in a swimsuit for a photo on Instagram is abuse.
The latest allegations, and the topic of this discussion, were made by former members of Rockelle's Piper Squad. They had accused Smith and her boyfriend, Hunter Hill, of exploitation and abuse.

Piper Rockelle posing for a photo with her mom, Tiffany Smith. (Source: Instagram)
The nature of the allegations themselves is lewd in nature, as Smith has been described to be repeatedly stroking a young girl's exposed thighs and motioning it towards her private area.
Further descriptions also depict her attempting to pinch another young girl's breasts and commenting on their size.
A video titled 'Saying Goodbye To My Mom' was uploaded to Rockelle's channel more than a week after the lawsuit was filed in January. Smith stated in the video that she was leaving to care for her family in Georgia. 
At the time of writing, neither Rockelle nor her mother has said anything about their channel being demonetized and the lawsuits.