Piper Rockelle back on the dating scene with a new boyfriend
After being out of the dating game for almost a year, YouTube star Piper Rockelle is in a relationship again. Since mid-2020, the young starlet has been dating a fellow YouTuber.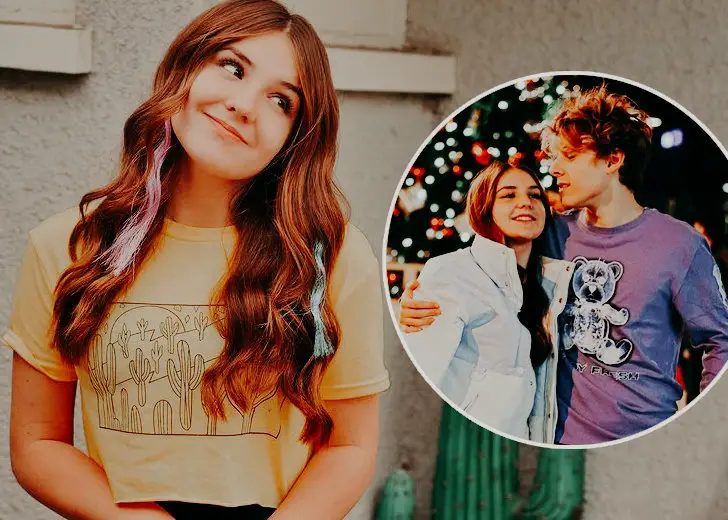 Rising YouTube star Piper Rockelle is in a relationship once more, almost a year after she parted ways with her ex-boyfriend, Gavin Magnus. Presently, she is dating a fellow YouTuber, Lev Cameron.
Since confirming their relationship, the duo has been making lots of videos and playing pranks on each other for their YouTube content.
Rockelle & Cameron's Relationship Started in Mid-2020
Rockelle started dating YouTuber Cameron on May 13, 2020; however, she only confirmed her relationship with him publically on July 18, 2020, through an Instagram post. In the post, the Georgia native had shared a picture with her boyfriend alongside a caption that revealed when they officially began dating. 
Since the confirmation, the YouTuber duo has often appeared together in each other's social media feeds, sharing their mutual feelings of love.
For instance, on December 13, 2020, Rockelle shared a picture on Instagram to celebrate seven her seven month anniversary with Cameron. In the post's caption, she expressed, "You are the [key] to my [heart]. 7 months check!"
She Loves Playing Pranks with Her Boyfriend
Love and trust are the key components for any relationship to flourish. But sometimes, fun is equally essential to a relationship, as is the case with the YouTube lovebirds.
Rockelle is usually seen trying various pranks on her boyfriend on her YouTube channel. But, like their love, the pranks are also not one-sided, as Cameron also plays quite a few pranks on his girlfriend.
On November 26, 2020, she uploaded a YouTube video where she played a panic attack prank on her boyfriend. Likewise, in another instance, she performed a sleepwalking prank on him.
Her Past Relationship with Magnus
Previously, Rockelle was in a relationship with YouTuber Gavin Magnus.
They were together for a long time; they used to do collaboration videos and feature each other on their respective YouTube channels. Besides, they even had an acronym for their relationship, Pavin, made from their first names.
Sadly, their togetherness didn't last—on a YouTube video published on July 24, 2019, Magnus revealed that he and Rockelle had parted ways.
Likewise, in another video titled "The TRUTH about our Break Up... (Not Clickbait) ft. Piper Rockelle," released on November 24, 2019, he revealed that his relationship had become abusive and obsessive, due to which he broke up with her.