Who Is Piper Rockelle? Why Is Pink Concerned about Her?
Rockelle just turned 14, and she's already a massive social media icon. Pink is concerned.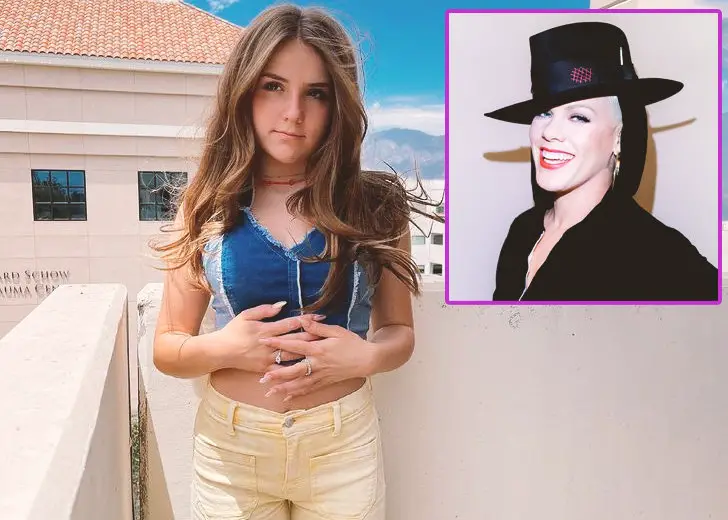 In the age of social media fandom, nobody is too young to pursue their dreams of stardom.
One apt example of this statement would be YouTuber Piper Rockelle, who has more than a couple of million followers on every social media platform that comes to mind, and she just turned 14 as of this writing. 
The youngster boasts six million followers on TikTok, over eight million subs on YouTube, and is making her way to five million followers on Instagram. Of course, she also has her tracks being streamed tens of millions of times across streaming platforms. 
Botton line: she is super popular for her age. 
The young entrepreneur often posts content that is funny and lighthearted, across her socials. Her YouTube bio describes the channel as a place that believes in entertainment, quality, family, fun, love, and good vibes.
Her YouTube's reserved for "crazy challenges" like boyfriend challenges, crush challenges, 24-hour challenges, last to challenges, and more. Additionally, the channel also produces DIYs, tutorials, and makeup videos, among other things.
During an interview with BeondTV, the songstress outed that there was only one thing that she wanted her viewers to walk away with: a smile. 
She explained how making people laugh was the central idea behind all of her videos. She added, 
Even if I have a bad day, I really want to make other people that are having a bad day have a good day.
Like many other social media celebrities out there, Rockelle also has her own line of merch, including hoodies, trousers, socks, flasks, and more, which she exclusively sells via her website.
Pink Shared Concern for Young Creators
As inspiring as her success at such a young age is, there have been a few people raising concerns over the way she conducts herself on social media. One of the most notable of those figures was Pink (Stylized as P!nk). 
How many kids like Piper Rockelle are being exploited by their parents? And at what point do the rest of us say … "this isn't okay for a 13 yr old to be posing in a bikini whilst her MOTHER takes the photo?!?!" — P!nk (@Pink) August 29, 2021
On August 30, 2021, the prominent songstress took to Twitter to claim that children like Rockelle were being exploited by their parents. She also posed a question to her followers, asking them how long they were willing to just sit back and watch. 
She went ahead and voiced that it was not okay for a thirteen-year-old to be posing in a bikini while her mother clicks her photos. Many of Pink's followers seemed to be of the same opinion. 
Piper Rockelle Disagrees with Pink
In response, Rockelle got in touch with Today Parents and argued that there was nothing wrong with being in a bikini. She further clarified, 
Why do we shame people for that? Pictures of teenagers in bikinis having fun are not sexual. They're only sexual if you view us that way.
The teenage celebrity also brought up the fact that Pink was 14 years of age when she earned a spot in the all-female group Basic Instinct and questioned, "Why was it OK for her to follow her dreams but not OK for me to follow mine?"
As for Rockelle's mom, she explained that she was only nurturing her daughter's ambition. She said that as long as her daughter wants to follow her passion, she was there to follow her daughter's dream and protect her.