Piper Rockelle Is Living Her Dad's Dream — Know the Backstory about Her Parents
Social media star Piper Rockelle was often asked, "What happened to your dad?" She finally answered her fans via a YouTube Video!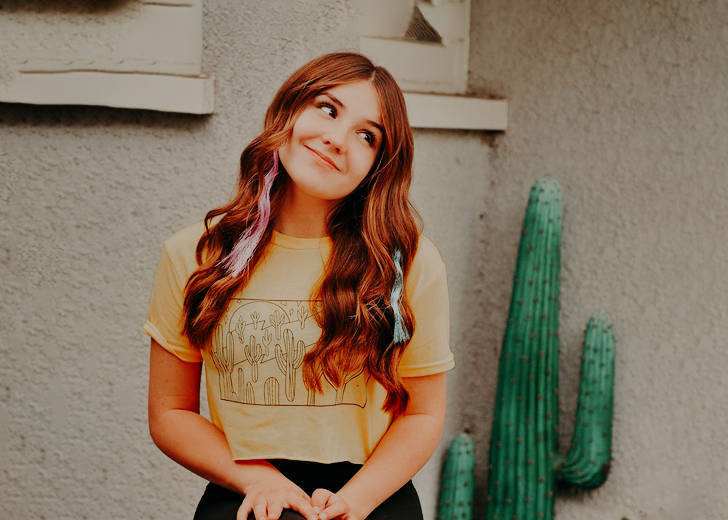 Piper Rockelle wears many hats—she is an aspiring actress, talented singer, and dancer. At the young age of 13, she has amassed a huge fanbase and summited the height of success as a social media star.
Understandably, her achievements have raised people's curiosity about her journey, family, aspirations, and inspirations.
In February 2019, the internet star conducted a Q&A on Instagram to address as many fan queries as possible. She later uploaded the answers to those questions through a YouTube video.
In the video, Rockelle revealed that her inspiration for becoming a singer was her father. She explained that her father's biggest dream was to be a singer or a musician, but since he could not do it, she has been trying to chase that dream. She also shared that she was really happy singing, and he would be loving what she had been doing.
His biggest dream was actually to be...umm...like a singer and a musician, so it's, I'm really happy that I'm starting to do singing. I know you would love this.
In the same video, Rockelle also addressed the fans' most-asked question, i.e., "what happened to your dad?"
She first stated that it was a long story. Continuing, she disclosed that when her mother, Tiffany Rockelle, was pregnant, her father wasn't positive about having a baby at that time.

Piper Rockelle and her mother, Tiffany Rockelle, in May 2017. (Photo: Instagram)
Hence, he wanted to get rid of her before she was even born. But her mother didn't abort her and instead gave birth to her on her own.
When I was a kid, I really, don't, didn't know how to answer this question because all my other friends had like dads and everything and I didn't. So, I didn't know how to answer the question.
Today, Rockelle doesn't know where her father is and what he must be doing. But she is proud of the fact that she somehow is making her father's dream come true.
Also, not to mention, it was her mother who raised her to become one of the talented social media stars around.
Besides being a mother, Tiffany also functions as Rockelle's manager, looking after her work, social media handles, and balance the social media personality's work and life, especially education.
The mother-daughter duo's solid relationship is also evident through Rockelle's Instagram posts and YouTube videos. One such instance was when the teenage sensation took to Instagram to dedicate a sweet message to her mother: "You are the care to my bear and the Winnie to my Pooh."
Moreover, the YouTube star is also often spotted with her older brother Hunter Hill, who is a director, editor, and cinematographer, on social media.