Is Piper Rockelle's Alleged Brother Hunter Hill Now Dating Her Mom Tiffany?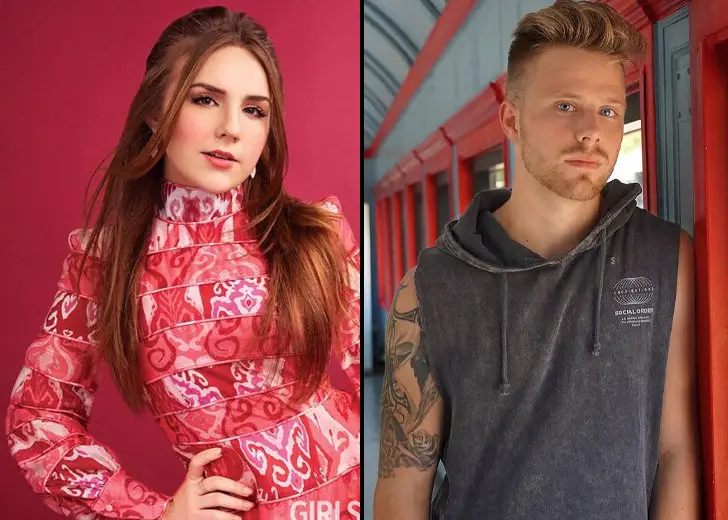 Piper Rockelle is a jack of all trades with many talents under her belt. At a young age, she has achieved a lot. 
Rockelle excels in her professional career, but her personal life has taken some dark turns. Rumors have also floated around that Hunter Hill is her brother, and the two are siblings or at least half-siblings. And If that is true, this is a very messy family situation, according to the fans.  
Hill is also the director, cinematographer, and editor of Rochelle's videos and content on her YouTube channel. 
Add to that, Tiffany Rockelle Smith, Rockelle's mother was sued in 2022 by 11 young social media influencers who alleged that they had been exploited and abused by Smith and her boyfriend Hill. 
Along with Smith, Hill was also listed as a defendant. According to Deadline, the court records stated Hill as the live-in-boyfriend of Smith, who also works for Rockelle.
Are Piper Rockelle and Hunter Hill Siblings?
It might be confusing for anyone to guess whether Rockelle and Hill are actually siblings since both have given contradicting statements in different timelines.
Posting a video on his Youtube on September 2022 titled "I Lied To YOU. I'm Sorry", Hunter Hill and Piper explained that they were not actually siblings but instead had a relationship of best friends because of which they had a siblings-alike bonding. They also explained that they had used the term brother and sister since it was a trend at the time to describe someone who was close.    
And since the lawsuits and Smith and Hill's accusations went viral, Rockelle backed down her claims. 
In different TikTok comments, Rockelle claimed that she was not related to Hill and that he was not her brother.
However, in the past, they had said that they were siblings. 
When Rockelle was young, she made videos with Hill stating that he was her brother. Hill also confirmed it, saying they were siblings. 
Hill had also confirmed he was her brother via Instagram comments on various fan pages. Also, fans began to wonder if he was her half-brother and if they shared the same dad and had different mothers. 


Hunter Hill confirmed he and Piper Rockelle were siblings. (Source: Instagram)
And fans also wondered who their father was and began wondering if he had left before Rockelle was born, as it is a known fact that Piper's father didn't want a kid and Smith did not want to abort her baby and independently gave birth to the actress.  

https://www.youtube.com/watch?v=oLwylTX9Gv8
Piper Rockelle denies that Hunter Hill is her brother. (Source: TikTok)
Later, in a video uploaded by a fan page, Hill said that he was adopted. This led many to wonder if his adoption was the reason he shared a different last name than Rockelle's.
Lawsuit Against Tiffany Rockelle Smith and Hunter Hill 
Eleven teenagers, the former 11 members of Piper Squad, were behind the case against Smith and Hill. The kids accused the pair of physical, verbal, sexual, and emotional abuse alongside financial exploitation, and sought at least $2 million in compensation from the duo. They also claimed other punitive damages over the emotional abuse and humiliation.
They alleged that they were not compensated for video appearances on Rockelle's YouTube channel, which grew in subscribers after joining the squad. Similarly, Smith and Hill allegedly made explicit comments against them and initiated sexually inappropriate actions multiple times that made the kids felt6 uncomfortable. 
Moreover, allegations against the couple also include sabotaging the teenagers' YouTube channel and their careers after they left the Piper Squad. The lawsuit from the children also alleged that Piper was being exploited by her mother for monetary gain. 
As of writing, Piper Rockelle has 10.8 million Youtube subscribers, as of  16 April 2023. 
Piper Rockelle's mother countersues the 11 pre-teen parents for $30 million
The mother-daughter duo, July 2023, filed a lawsuit under the  RICO act against the kids who sued Piper's mother Tiffany Smith alleging she and her boyfriend created a toxic environment for them, kept them underpaid, and also tried to sabotage their Youtube channels, and careers after they left Piper's group. 
Piper and her mother claimed that the group had been trying to practice extortion through the fabrication of allegations related to sexual allegations and other forms of abuse. 
They said that they were seeking $30 million in compensation as they had lost revenue after Youtube demonetized Piper's channel in February 2023. They claim that the channel was earning between $300,000 and $500,000 in ad revenue per month. In addition to that, they explain that the compensation amount also had to take into account their loss of reputation and other fees and damages involved.
Previously in January 2022, Piper had bid farewell to her mom who went to Georgia for several days to take care of her parents. In the video titled "Saying Goodbye To My Mom," she praised her mother's effort in taking care of her family and everyone around her.
 The moment was emotional for Piper as she mentioned that she had never been separated from her loving mother. The video also made evident to anyone that Piper had immense support for her mother amidst all the controversy and the striking lawsuit.
Who is Piper Rockelle's father?
In a video titled "FINALLY Meeting My Dad For The FIRST Time in 14 Years (emotional)," it is shown that Piper finally gets to meet her biological father Casey. After meeting him at her house, she then asks him multiple questions related to his familiarity with her music, his love for her, the time when he and her mother met, and why he finally agreed to meet with her.