Is Piper Rockelle's Brother Hunter Hill Now Dating Her Mom Tiffany?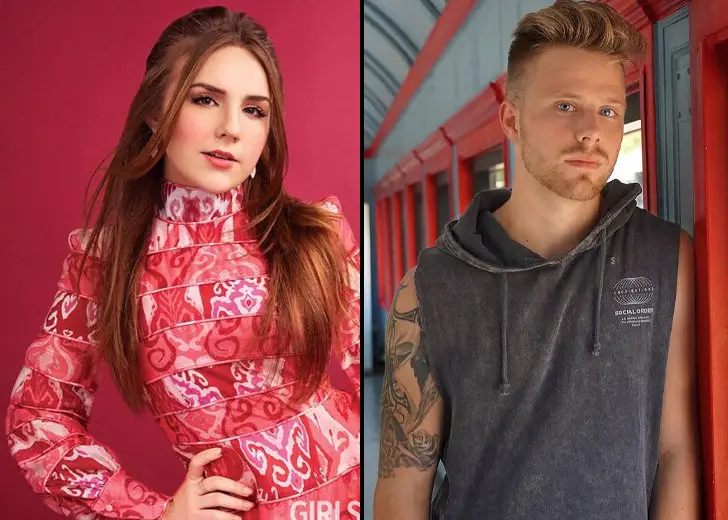 Piper Rockelle is a jack of all trades with many talents under her belt. At a young age, she has achieved a lot. 
Rockelle excels in her professional career, but her personal life has taken some dark turns. Rumors have been floating around that Hunter Hill is her brother, and the two are siblings or at least half-siblings. 
Hill is also the director, cinematographer, and editor of Rockelle's videos and content on her YouTube channel. 
Moreover, Tiffany Rockelle Smith, Rockelle's mother, was recently sued by 11 young social media influencers. 
Along with Smith, Hill has also been listed as a defendant.
According to Deadline, the court records state that Hill is the live-in-boyfriend of Smith, who also works for Rockelle.
If that is true, this is a very messy family situation, and here is everything we know about it.  
Are Piper Rockelle and Hunter Hill Siblings?
It is confusing whether Rockelle and Hill are actually siblings since both have given contradicting statements. Initially, they said that they were siblings. 
When Rockelle was young, she made videos with Hill claiming he was her brother. Hill also confirmed it, saying they were siblings. 
Hill confirmed he was her brother via Instagram comments on various fan pages. However, he later said he was her half-brother since they shared the same dad and had different mothers. 
It is unknown who their father is. Apparently, he left before Rockelle was born since he never wanted her. 

Piper Rockelle denies that Hunter Hill is her brother. (Source: TikTok)
But Smith did not want to abort her baby and independently gave birth to the actress. It is also unknown how Hill came into the picture and became involved in the mother-daughter duo's life. 
In a video uploaded by a fan page, Hill has said that he was adopted. This was the reason he shared a different last name than Rockelle's.
Since the lawsuits and Smith and Hill's accusations, Rockelle backed down her claims. It appears that their dynamics and relationship have changed ever since it was revealed that Hill and Smith were dating. 
In different TikTok comments, Rockelle has claimed that she is not related to Hill, and he is not her brother.
On the other hand, the actress might have just denied Hill as her biological brother and they may be simply half-siblings. 
Nobody knows the truth in this situation except Rockelle, Hill, and Smith. 


Hunter Hill confirmed he and Piper Rockelle were siblings. (Source: Instagram)
Lawsuit Against Tiffany Rockelle Smith and Hunter Hill 
Eleven teenagers, the former members of Piper Squad, were behind the case against Smith and Hill. They have been accused of physical, sexual, and emotional abuse alongside financial exploitation. 
They claimed they were not compensated for video appearances on Rockelle's YouTube channel, which grew in subscribers after joining the squad. Similarly, Smith and Hill allegedly made explicit comments against them. 
Moreover, allegations against the couple also include sabotaging the teenagers' YouTube channel and their careers. Currently, the influencers are seeking compensation from the duo. 
They are seeking at least $2 million as compensation for the loss in their revenue. They are also claiming other punitive damages over the emotional abuse and humiliation.