Piper Rockelle's Mom Tiffany Smith Faces Lawsuit from Former Piper Squad Members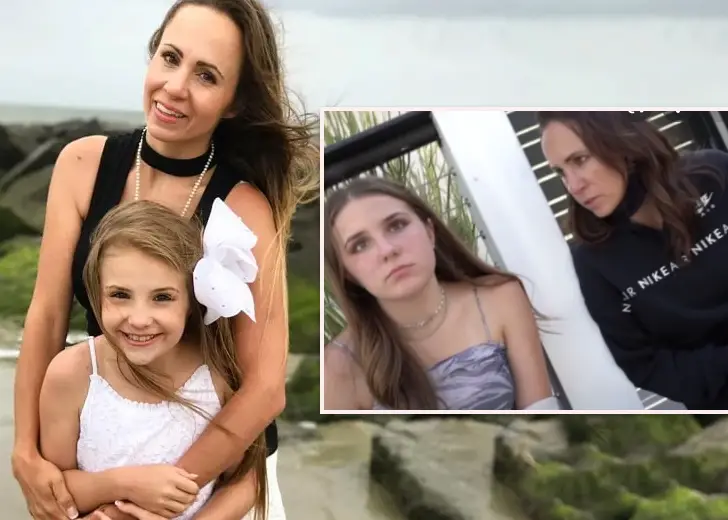 TRIGGER WARNING: This article or section, or pages it links to, contains information about sexual assault and/or violence which may be triggering to the readers and survivors. 
Eleven former members of YouTuber Piper Rockelle's Piper Squad have sued the teen star's mom, Tiffany Smith, and boyfriend.
According to court records, the influencers accused Smith and her boyfriend of ensuing physical, emotional, verbal, and sexual abuse, as well as financial exploitation.
The case was filed in the Superior Court of California, Los Angeles County, asking for compensatory and punitive damages.
They claimed Rockelle's mom and boyfriend failed to compensate them for video appearances, made explicit comments about them, and attempted to damage their YouTube channels when they stopped working with Rockelle.
The plaintiffs include YouTube stars with over a million followers, such as 15-year-old Sawyer Sharbino, 16-year-old Ayden Mekus, 14-year-old Sophie Fergi, 15-year-old DONLAD, 16-year-old Connor Cain, 14-year-old Hayden Haas, 15-year old Walker Bryant, 14-year-old Corinne Jo, 15-year-old Symonne Harrison, 13-year-old Claire Rocksmith and 10-year-old Reese RockSmith.
The kids were victims of Smith and her boyfriend's "egregious conduct." They were "physically and sexually abused" and "taken advantage of financially." 
Allegations against Piper Rockelle's Mom
According to the lawsuit, Rockelle's mom gained a reputation as a "mean-spirited control freak" among the Piper Squad. She would even proudly call herself a "Pimp of Youtube" and the "Madam of YouTube."
In the lawsuit, Smith is accused of improperly caressing the legs of several young girls, spanking them, and poking their "anuses through their clothing."
Smith even instructed the girls, including her daughter, to wear short skirts and low-cut tops for the camera.
Smith is also accused of repeatedly groping one girl's "exposed thighs and "moving her hand" toward her private parts well as remarking on her breast size and "attempting to squeeze them," according to the lawsuit.
The lawsuit claims she tried "to spit" in the same girl's "mouth and on her face," as well as accusing her of "smacking" her body with a wooden spoon.
Smith would often disguise herself as "Lenny the Dead Cat" and stalk plaintiffs around her house, yelling vulgar and violent things.
Smith had even sent an unknown person six of her daughter's used training bras and underwear. "Old men like to smell this stuff," Smith told a plaintiff who accompanied her to the post office.
Tiffany Smith Sabotaged the Careers of Piper Squad
After leaving the Piper Squad, Smith and her partner allegedly used "a variety of dirty tactics" against the plaintiffs' YouTube channels, according to the lawsuit.
These tactics included utilizing "bots" to gain and delete subscribers in order to influence their rankings in YouTube's recommendation system, fraudulently flagging their videos as "inappropriate."

Piper Rockelle celebrating a fellow Piper Squad member's achievement (Source: Instagram)
It also included putting some of their videos on adult movie sites in order to have their videos blocked on YouTube.
The plaintiffs had to face a huge decline in their video views. This subsequently led to them losing a lot of subscribers and a big chunk of their usual revenue.
This happened to all of the former Piper Squad members immediately after leaving the group. The plaintiffs are asking for both compensatory and punitive damages.
They're looking for a sum equal to what they claim they lost in revenue as a group after quitting the squad, which the suit claims are at least $2 million.