Mads Lewis Unfollows Nessa Barrett after Her 20th Birthday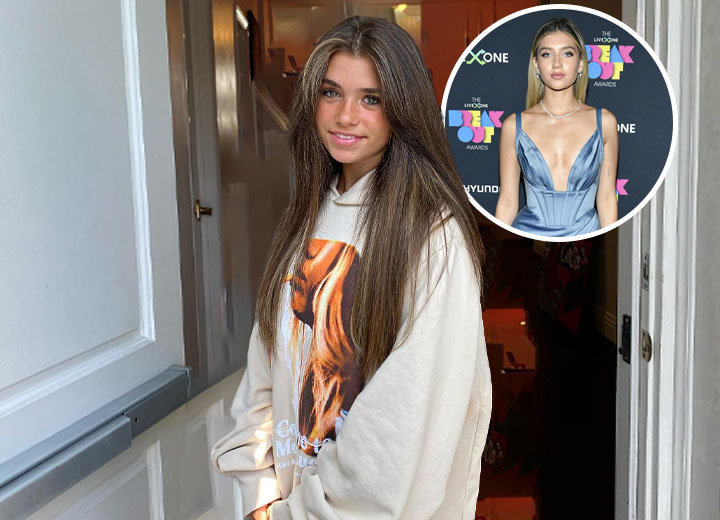 Nessa Barrett turned 20 on August 6, 2022, and she had a huge star-studded 20s-themed birthday party to celebrate the special day. 
Many familiar faces, such as the D'Ameilo sisters, Avani Gregg, and Sabrina Quesada, were at the party. 
Fans suspected Josh Richards was at the party because he uploaded a TikTok with Olivia Dunne in a 20s-themed outfit. 
The 'Die First' singer had also invited Australian singer Indiana Massara and this could only mean one thing — the duo might have squashed their beef. 
Last year, when Barrett and her then-boyfriend, Jaden Hossler, left their respective ex-es to date each other, everyone hated on them, including Massara. 
The singer went on her podcast, Dropouts, and said that Barrett and Hossler were being "absolute [expletive]" and called them out for rubbing their new relationship on people's faces. 
She said Barrett and Hossler "deserved each other" and congratulated them on finding a "new toxic relationship."
Barrett did not respond to Massara at the time, but when netizens saw her at the party, they were shocked and speculated the duo had probably buried the hatchet. 
Mads Lewis Not Invited to the Party
While netizens were shocked by Massara's attendance at the party, they were equally dismayed when they realized Mads Lewis had not been invited. 
Last year, Barrett and Lewis were on the worst terms after the former allegedly "stole" Hossler from Lewis. They went back and forth on social media and unfollowed each other. 
But after their mutual close friend, Cooper Noriega, passed away in June 2022, the two reconnected.
Eagle-eyes fans noticed Lewis had liked Barrett's tribute for Noriega and also made a TikTok lip-syncing to Barrett's song 'Die First,' which she made for her late friend. 
And then, on July 13, 2022, tea page, The original Tiktokroom broke the news that Lewis was officially following Barrett.
It is unconfirmed if Barrett returned the favor, but fans were excited they were friends again. 
Unfortunately, fans were excited a little too soon because, on August 6, 2022, The original Tiktokroom broke the news that Lewis had unfollowed Barrett again. 
No one knows what is happening with the duo except themselves, but that has not stopped netizens from speculating. 
Netizens React to Mads Lewis Unfollowing Barrett
Most people on the internet speculated that the unfollowing which happened after Barrett's party resulted from Barrett not inviting Lewis to the party. 

Mads lewis unfollows Nessa Barrett after Barrett's 20th birthday party. (Source: Instagram)
"Indiana was invited and showed up so I'm extremely confused, lmao," commented one user, while another wrote, "I am sorry why is James Charles invited but not her lol." 
Some even commented it was petty of Lewis to unfollow just because she had not been invited. 
However, some netizens opined that the unfollowing could be for other reasons. "I think it's because Nessa did not follow her back," commented a user. 
Meanwhile, another one wrote, "Assumptions, assumptions. Mads probably unfollowed because Nessa did not follow back. Did mads tell you all that she unfollowed because she wasn't invited? I'll wait for y'all's assumptions."
Hopefully, newer development in this drama will put things into perspective.