Who Is Law Roach? Know the Stylist Who Worked on Celine Dion and Zendaya
Law Roach met Zendaya when she was 14 years old.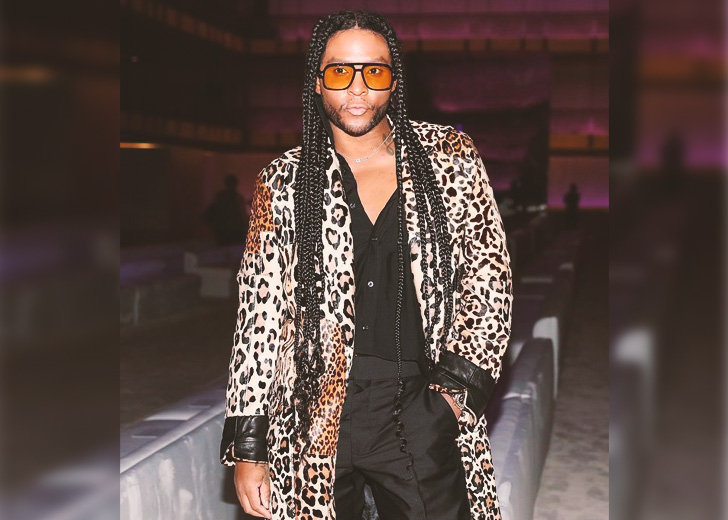 The 2021 Met Gala is finally here! The event, which is a fundraising benefit for the Metropolitan Museum of Art, took place in New York City on September 13, 2021.
In the midst of the Met Gala, who better to talk about than one of the most profound stylists in the industry presently, Law Roach.
The celebrity stylist, renowned for transforming celebrities into fashion icons, has worked with Hollywood stars like Zendaya, Anya Taylor Joy, Christian Serratos, Celine Dion, Tom Holland, Priyanka Chopra, Ariana Grande, Tiffany Haddish, and more.
But despite his popularity amongst the top-ranked celebrities, many fans who adore his work still don't know a lot about him and his journey to becoming celebrities' favorite. Here's everything you need to know about Roach.
Law Roach Grew up as the Eldest of Five Children
Roach, who prefers to think of himself as an "image architect" over "stylist," was born and raised in Chicago. He is the eldest of five children of his family, and while speaking with The Guardian in 2018, he stated it was a "really, really tough" environment to be brought up.
And since he figured out very early in his life that he didn't have the most stable family dynamic, he felt it would only be right to make his own way. However, he had also not planned on getting into the fashion industry because he didn't know it existed.
Meanwhile, his grandmother Eloise introduced him to vintage shopping, or what she described as "junking." "I would go through the women's racks out of curiosity and buy a few things here and there," he added.
Afterward, his collection grew as he stashed the clothes in the boot of his car, and his mother thought it was weird and hated the smell. He soon started loaning the outfits to his most stylish girlfriends, which made him realize he could do a business out of it.
How Law Roach Met Zendaya
Impressed by his work, a personal client flew Roach to LA for a shopping session one day, and he serendipitously came across a beautiful 14-year-old girl who was none other than Zendaya.
The Euphoria actress was accompanied by her dad, who was there to get her an outfit for Justin Bieber's 'Never Say Never' premiere. Roach led the search for the outfit, and they ended up styling her in "a puke-green, patent-leather Alexander Wang skirt with a silver Alice and Olivia blazer."
That stint eventually led him to his break into the world of red-carpet dressing, as he was a go-to stylist for the then-promising actress. "Nobody wanted to dress her when she wasn't known, so I would put her in things that other people had already worn," Roach said about his tactic for getting Zendaya noticed.
And that plan worked as she started getting featured in the celebrity weeklies' Who Wore It Better columns, and, very soon enough, people started to know her name, too.
Similarly, one of his initial works with Dion was for her appearance at the 2017 Billboard Awards, where he opted for a less political "statement look" and dressed her in an angel-winged gown by Stéphane Rolland Haute Couture.
Now, with his client list including Hollywood A-listers and honoring his works at events like the Met Gala, Roach is defiantly a name to remember.