Zendaya Recommends Therapy and Prioritizing Mental Health
"I mean, if anybody is able to possess the financial means to go to therapy, I would recommend they do that."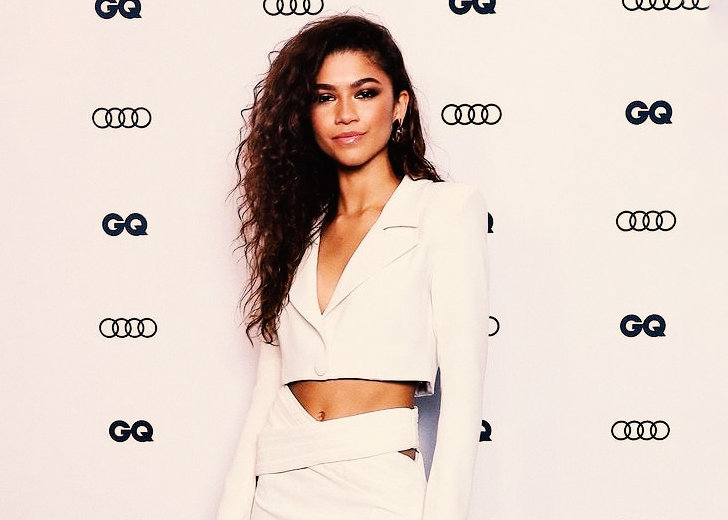 Euphoria star Zendaya rose to fame as a child star in Disney Channel's Shake It Up and worked her way up to becoming an A-lister. Recently, the actress got candid about her mental health and revealed that she learned to prioritize it over the years of her long career. 
She maintained that it was okay for people to seek therapy and share their stress or pain with someone who could actually help.
Zendaya Recommends Therapy
The actress recently sat down for an interview with British Vogue and got candid about her mental health and how she learned to prioritize it as she lived life in front of the camera. When asked about her mental health and whether she takes therapy, she admitted she did. 
She recommended that anyone who could afford it should go to therapy because it is a beautiful thing. She added it was normal to share one's mental health issues with someone unknown. 
There's nothing wrong with working on yourself and dealing with those things with someone who can help you, someone who can talk to you, who's not your mom or whatever, who has no bias.
The Dune star also emphasized the COVID-19 outbreak, stating that, like many others, she experienced mental health issues during the long, emotionally exhausting lockdowns. She explained that after waking up, she felt a sadness that lasted throughout the day. 
She would question the strange "dark cloud that's hovering over her" and wondered how to get rid of the discomfort. 
Zendaya's Worries
The actress admitted that there was one particular issue she discussed with her therapist in sessions.
She revealed that one thing that stressed her out was finding the balance between spending the money she earned throughout her decade-long career to do things she loved without being fazed or scrimp for rainy days. 
Zendaya noted she was on the fence because her mother was a saver, while her father told her that money was not something she could spend after death. And therefore, her worries caused her to look for work constantly.
And luckily for her, she has landed some pretty major roles. She will soon be seen in Dune, which will be released in theaters on October 22, and then in Spider-Man: No Way Home, which will be out on December 17.
Ultimately, the actress hoped that one day she could be financially stable enough to do things she enjoyed without worrying about everything else.
Aside from therapy, the actress also shared that her role as the drug-induced high school student Rue Bennett helped deal with her stress and moments of sadness. 
However, she added she could only understand Rue's melancholy to a certain extent because she was "the most sober person [to play] the part."
The actress also talked about some choices she made on set as an actress. During the filming of Shake It Up, she refused to do a kissing scene because she had not had her first real kiss. Zendaya is certainly sending out positive messages with her take on mental health.