Zendaya Honored for Contributions to Hollywood & Global Culture at the ESSENCE Black Women in Hollywood Awards 2021
Zendaya was honoured at the ESSENCE Black Women in Hollywood Awards 2021 along with Whoopi Goldberg and Andra Ray.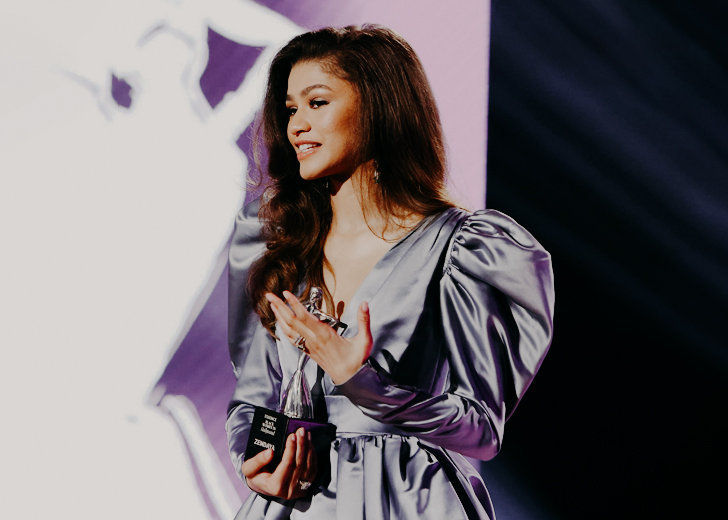 Essence's Black Women in Hollywood Awards is a invitation-only luncheon full of Hollywood big-timers and the emotional rollercoaster that they are taken on, whilst celebrating the industry's Black female talent. It happens to be 14th time that Essence is hosting the event.
Though unlike the other times, this one has called for a more pandemic-conscious, virtual approach, but that didn't stop it from being absolutely jam-packed with emotions. 
Zendaya was honoured at the ESSENCE Black Women in Hollywood Awards along with Whoopi Goldberg and Andra Ray. The virtually streamed awards show assumed the theme Mastering Our Stories, which highlighted "the resiliency of Black women in Hollywood through the years – including during the unprecedented pandemic," for the most part. Zendaya was one of five honorees at the show.
The Euphoria actress received the award through the hands of her "dear friend" Yahya Abdul-Mateen II, to whom she expressed her gratitute as she humbly wellcomed the award.
"This award means absolutely so, so much to me, to be acknowledged by ESSENCE and by so many people that I admire and I appreciate means the world to me. I wish that I could be in a room full of all of you and talk to you and see your faces and hug you and thank you," expressed an overwhelmed Zendaya. 
The Emmy-winning actress adressed the fact that even though it was essentially she and other actressses like her receiving the awards, she truly felt as if she owed every single honoree, as well as every Black woman that she had been able to come in contact with, when I entered this building, a huge thank you. She went on to say, "Thank you for existing, thank you for being everything that you are." 
Starting out in her career as a young Disney Channel star, Zendaya has evolved into a musical genius, artist, movie star, philanthropic ambassador, and such a wonderful role model that any young woman can look up to.
The Spider-Man; Far From Home actress confesses that at the end of the day, she is just a person who has a heart and wants to do the right thing. She actively supports a whole hoard of foundations such as UNICEF, PETA, Elton John AIDS Foundation, Red Cross, Save the Children, Boys & Girls Clubs of America, though she is hesitant to call herself an activist. 
Coming back to the award show, the audience was lucky enough to witness the emotional reunion of Zendaya and her Euphoria co-star, Storm Reid, on the red carpet prior to the awards show. Reid ardently and emotionally thanked Zendaya for her constant inspiration, and the important role that she played in her life. 
"There's lots of people that came into my life…ah, I'm gonna cry," Reid fought off the intense threat of tears as she spoke. She couldn't even make sense of why she was crying, or stop, for that matter. She said that she hated crying in front of so many people, when the Malcolm & Marie actresss comforted her and wiped away her co-stars' tears.
"It's so cute! Don't cry!" implored Zendaya as an effort to console the A Wrinkle In Time star.
At such a young age, Zendaya is carrying the responsibility of her community and helping transform the landscape of Hollywood. She is actively involved in philanthropy works and has the role of a presenter in the upcoming Oscars.