Priyanka Chopra & Nick Jonas Mobilize Support for India Amidst Devastating Second Wave of COVID
Actress Priyanka Chopra is seeking help for India.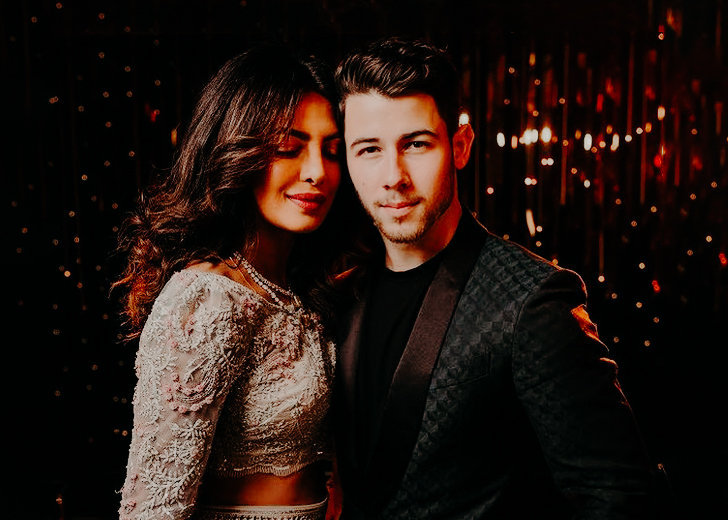 Actress Priyanka Chopra is seeking help for India.
The global superstar took to her social media platforms on April 28 to announce that she initiated a fundraiser with GiveIndia to help India as the country suffers the world's worst second wave of the COVID-19 pandemic. She started off a minute-long video by sharing how India was bleeding. 
She explained that hospitals in India were in full capacity, ambulances were too busy, and there were oxygen shortages and added that India's crematoriums are having mass cremations because of the alarming death volume. 
Urging her followers to contribute towards the fundraiser, she also shared that she and her husband Nick Jonas have already contributed and will continue to do so. 
Whatever you can spare truly makes a difference. Nearly 63 million people follow me on here, if even 100,000 of you donate $10, that's $1 Million, and that's huge. Your donation will go directly to healthcare physical infrastructure. 
Chopra's Husband Nick Jonas Mobilizes Support
Jonas has joined his wife in organizing support for debilitating India.
The singer adjured his fans and followers to come forward to support India, as they mobilized support through his wife's Priyanka Chopra Jonas Foundation.
On April 29, Jonas took to Twitter and Instagram and appealed to his fans to give what they could as India needed help while expressing his love for India. Fans appreciated his efforts and expressed their gratitude in the comments section.
"Thank you so mucch.... India also loves you," a follower wrote. "Thank you jiju," another follower commented while expressing her bewilderment in why 'Hollywood' seemed to be silent on the situation.
The money raised would "go directly to healthcare physical infrastructure (including Covid care centers, isolation centers, and oxygen generation plants), medical equipment, and vaccine support and mobilization."
Chopra Urged President Biden to Share Vaccines
Priyanka has repeatedly raised concern for India's continuous struggle with coronavirus. Earlier this week, the actress opened up about the dire need for COVID-19 vaccines and requested US President Joe Biden to share vaccines with India. 
The actress tweeted about this and tagged US President Joe Biden and other high-ranking officials. Despite her good intentions to help her native home, there were mixed reactions amongst Netizens to her plea for help. 
Aren't you 2 weeks late in tweeting this? Does it take that much time to reach the news in US? If you are a public figure, atleast your sympathies and support on social media should be on time? — Deepali Singhal (@DeepsQuote) April 27, 2021
While many hailed the star for standing up for her country, some slammed her for the delayed response on the situation. The actress has not reacted to these accusations and has been occupied seeking help instead. 
According to her recent Tweet, The US is not the only country she wants to see sharing vaccines.
She mentioned that the wealthy nations of the G7 group (US, UK, France, Germany, Italy, Canada, and Japan) could share more doses as soon as possible.
Chopra has been continuously sharing updates on Twitter and doing her part in the raging battle India is facing.