KJ Smith Blesses Fans with Pictures of Boyfriend Skyh after Going Official
'Sistas' stars KJ Smith and Skyh Black are together, and they look great!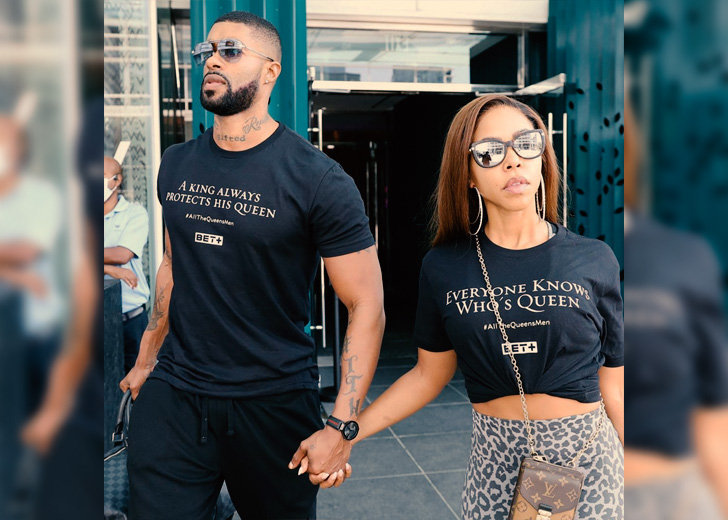 KJ Smith, who portrays a leading role in the BET comedy-drama series Sistas (2019), has gone public about her relationship with her co-actor in the series, Skyh Alvester Black.
The Sistas stars Smith and Black are together, and they look good! The two cast members are spotted hanging out with each other and even share frequent snaps together on their social media.
The duo made their relationship official on Monday, September 7, 2021, when Smith posted a picture of her boyfriend on her Instagram in Miami, where they were seen, in matching outfits, holding hands. 
The couple revealed the joyous news on Instagram Stories as well and were delighted to receive positive responses from their followers.
Smith and Black were spotted together at the premiere of All The Queen's Men on September 10. The actor duo posted their serving red carpet looks on their Instagram. Black was seen in his black-and-white checkered tuxedo, whereas Smith looked gorgeous in her matching white dress. 
Smith was born and raised in Tallahassee, Florida, and lives there even today. Her boyfriend, Black, also lives in Miami, Florida. 
KJ Smith's Dating History
The Available Wife actress had remained silent about her love life in the early stages of her career. However, in 2014, she revealed her relationship with Tanith Hanson. Through a tweet, Smith revealed her relationship with Hanson and expounded on how she fell in love with him.
Hanson was a manager and a fitness enthusiast residing in Los Angeles. The couple were open about their relationship and talked about each other in interviews.
Unfortunately, their relationship did not last, as the couple split in the summer of 2015. Although none of them announced their breakup right away, they both stopped tweeting about each other. Smith had been silent about her love life after her breakup with Hanson until she recently hooked up with her co-star. 
More on KJ Smith
The talented actress was born Khaneshia JaNea Smith to parents Ernest Smith and Annie Mae Smith on May 6, 1985, which makes her a rising Taurus. She grew up with her youngest sister, Lanetra Bennet, who apparently was the inspiration for Smith to face her fear of the camera with confidence.
She went to attend Florida State University where she graduated with a degree in Business Marketing. She continued her interest in business and went on to take classes and learned how to present herself as a brand and run a company. 
The actress was not satisfied with what she was doing, so with all the money she had earned in her life until then, she decided to pursue her childhood dream of becoming an actress and moved to Los Angeles.
After moving to Los Angeles, she started off her career by appearing in various TV shows like Real Husbands of Hollywood, Conan, and Jimmy Kimmel Live! to name a few. Smith is best known for guest-starring on LeBron James' Survivors Remorse on Starz.