Was 'Space Jam' Always Considered a Bad Franchise?
While talks of 'Space Jam' getting a sequel went around for a long time, it never bore fruit all the way until 2021.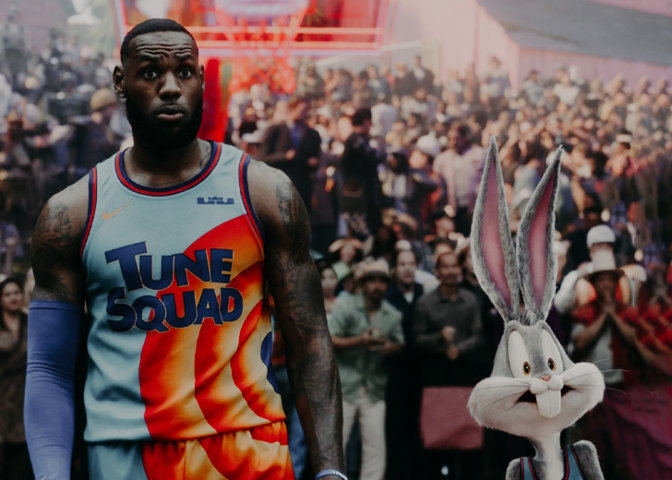 Space Jam: A New Legacy has been hyped for quite some time.
This comes as no surprise since the cast is star-studded with the likes of LeBron James, Zendaya, Michael B. Jordan, Kyrie Irving, and Don Cheadle. Add to that, the movie features the long-awaited return of the Looney Tunes characters.
The movie enjoyed great success when it came out, turning in $31.65 million in just the first three days.
It was the best 3-day opening for a family film during the pandemic and much of it has to do with the star power brought in by the famous cast of the movie.
Dwayne 'The Rock' Johnson gave a shout-out to the movie and his wife, Lauren Hashian, whose song is featured in its OST.
But despite the money Space Jam: A New Legacy is pulling in, it has received mixed reviews. In Rotten Tomatoes, the movie has a disappointing 27% on Tomatometer. The audience, on the other hand, gave the movie a score of 80%.
Things get uglier for Space Jam: A New Legacy on Metacritic. The movie scored a measly 36 among critics and received a 3.1 out of 10 on the user reviews.
In comparison, the original Space Jam, which came out in 1996 and starred Michael Jordan, had quite the opposite scores among critics and audiences on Rotten Tomatoes.
 The movie received 44% on the Tomatometer and an audience score of 63%.
Why 'Space Jam' Did Not Get A Sequel For Two Decades?
While the reviews and numbers show that neither of the two movies was looked at favorably by critics, the audiences' take on it has been positive.
Space Jam grossed $230.4 million worldwide — $90.4 million in North America and $140 million internationally.
With a budget of $80 million, it was a huge commercial success. However, while talks of Space Jam getting a sequel went around for a long time, it never bore fruit all the way until 2021.
There are multiple reasons for the movie not getting a sequel for almost 25 years. Back when the original Space Jam first came out in 1996, $80 million was considered an inflated budget for a movie.
The only thing that justified this ridiculous budget was Michael Jordan being the world's most popular and valuable athlete.
Production for a sequel started after the movie came out, but was ditched soon after since they couldn't get Jordan on board.
Looking at how Space Jam barely made about a tenth more than what they spent in North America, it made little sense to make a movie if they did not have a superstar like Jordan to carry the franchise.