Kevin Gates Advises against Face Tattoos, Says So Much Comes with It
Gates has no problem with other body tattoos.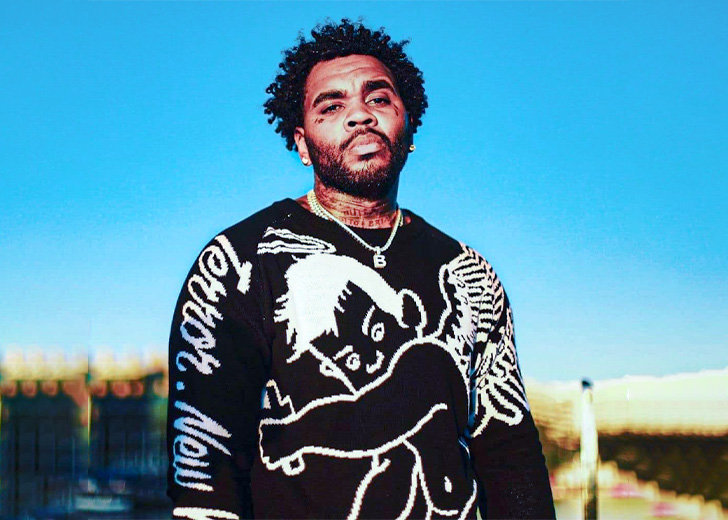 Worldwide hit gangsta raps and notable face tattoos are the trademarks of famous rapper Kevin Gates. He has over 35 tattoos on his body, including the ones that are visible on his face. 
But despite being a tattoo fanatic, the Louisiana native recommends people, especially his loved ones, not to have face tattoos. He says the designs on the face come with a price.
Kevin Gates Dissuades People to Have Face Tattoos
During a Q&A session (as shown in Hip Hop Content's video), Gates got candid about his face tattoos and stated he wouldn't recommend those to any other person. He said he had no qualms about having designs on other body parts, but having them on the face was something he discouraged.
The 'Me Too' singer elaborated on the reason, citing that so much came with having ink on the face. He highlighted the designs would change one's look and make them look like a killer. 
He noted tattoos were socially acceptable and said it was his sole opinion on why people shouldn't get face tattoos.
Sticking by his belief, Gates shared he wouldn't want his daughter Islah Koren Gates to have body arts in the future. He humorously added that he and his wife, Dreka Gates, had marked enough designs so that she wouldn't have to.
The 35-year-old even showcased his fatherly love, saying she didn't have to do anything as she was already beautiful. Gates and Dreka welcomed their daughter on November 30, 2012, years before tying the knot in October 2015.
Gates' Face Tattoos Come From Pain
Gates has five visible tattoos on his face, including three monochrome teardrops and a star under his eyes. In addition, he has a remarkable design for a soldier's sign on his forehead, right between his eyebrows. 
"Everything has a significant meaning," the musical artist shared during an interview with VladTV in August 2014. He even added that his face tattoos came from a place of pain.
Gates clarified that the ink on his forehead didn't incline to religion, which people usually mistake for a typical Christian cross. Instead, he remarked it was a soldier's sign — a compass showing south, north, east, and west. 
The father-of-two also set the records straight for his teardrop designs. He mentioned how most people thought his tattoos were a mark of him being a killer. Dispelling all theories, he clarified the teardrops meant "forever in sorrow." He also shared that the star under his right eye was a symbol of the god. 
Besides the five mentioned arts, Gates also has 'NUK' marked on his left ear. He had the name tattoo for his cousin, Nuk The Rapper. 
Moreover, the rapper has many body arts, including a tree, eagle, elephant, house, and multiple names, numbers, and letters. On top of that, he has numerous portraits featuring YoungBoy Never Broke Again, Bob Marley, Luca Brasi from The Godfather, OG Boobie Black, and Elvis Presley.