Is Elvis Presley Jr Really Elvis Presley's Son? A Look at His Story
Elvis Presley Jr. claims that he was put for adoption to save Elvis Presley's reputation.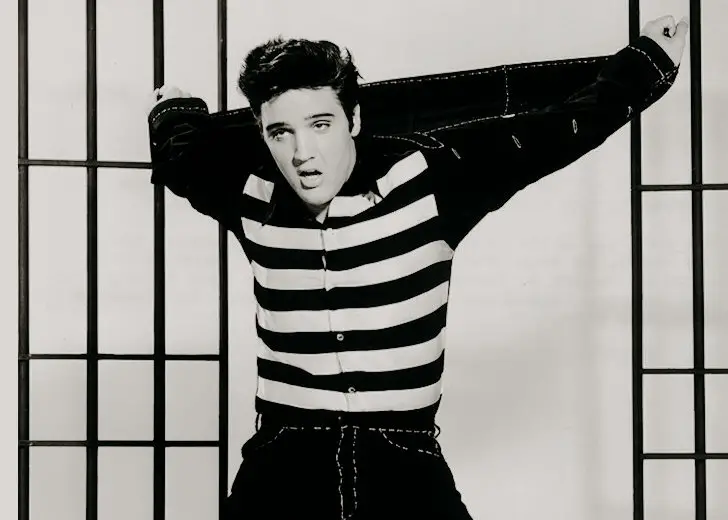 The King of Rock 'n' Roll Elvis Presley married his long-time girlfriend Priscilla Beaulieu on May 1, 1967, at the Aladdin Hotel in Las Vegas. The couple welcomed their one and only daughter, Lisa Marie Presley, precisely nine months later. 
Since then, the world has considered Lisa, the sole heir of his empire, as the only biological child of The King.
Over the years, many have claimed to be an "illegitimate" child of the millionaire film star-singer, including the famous Elvis Presley Jr. He proved his statements and got legal rights to use the legendary singer's name.
Who Is Elvis Aaron Presley Jr.?
Presley Jr. is reportedly an out-of-wedlock love child of Presley and Angelique Delores Pettyjohn, an actress who starred as an extra in Presley's movie Blue Hawaii.
As per the detailed story on Presley Jr.'s bio, his father never knew of his birth.
Presley was on the peak of his career and his manager, Colonel Tom Parker, feared that his relationship with Pettyjohn and his fatherhood out of wedlock would impair his reputation.
As a result, Parker pressured Pettyjohn to abort her child. She declined abortion but agreed to keep the pregnancy a secret to save Presley from criticism. She also conceded to put the baby for adoption.
She gave birth to the baby on December 24, 1961, in Gary, Indiana.
A young Yugoslavian circus couple adopted the child and named him Phillip Stanic. The adoption conditions were that they couldn't reveal his true identity until he turned 21 and couldn't ask for monetary compensation from either of his parents.
Going by the rules, the two circus performers raised Stanic in a glittering circus world, where he tamed wild cats from a young age. By 15, he was already the youngest wild animal trainer in the world.
Stanic found his passion for music at the early age of 16 and started performing at clubs during the night. He idolized Dean Martin, coincidentally his father's idol.
When he turned 21, his parents told him about his actual family and adoption. He revealed that the truth came out as a huge shock during an interview with BBC 1.
After struggling with the fact for a while, he finally realized that he wanted his true identity to be acknowledged. Thus he applied for the legal right to bear the name Elvis Aaron Presley, Jr.
Jr. Won the Right to Use Elvis Presley's Name
The United States federal court system analyzed Stanic's claims of being the biological son of Elvis Presley with documents, sworn testimonies, and additional evidence presented by independent third parties. 
Meanwhile, the 'Can't Help Falling in Love' singer had already succumbed to a heart attack on August 16, 1977, making the DNA test impossible.
The court only had access to witnesses like actress and songwriter Dolores Fuller, songwriter Jimmie Crane, and Presley's musical conductor Bobby Moore.
All of them affirmed Stanic's claims, following which he got the legal right to use his dad's moniker on January 21, 1985. 
He took his musical career in full throttle and became Presley's impersonator for a while. Now, the 59-year-old lives his life under the radar.