Hill Harper Is Raising Adopted Son Amid Girlfriend and Gay Rumors
Hill Harper's son Pierce Hill Harper was born on December 19, 2015!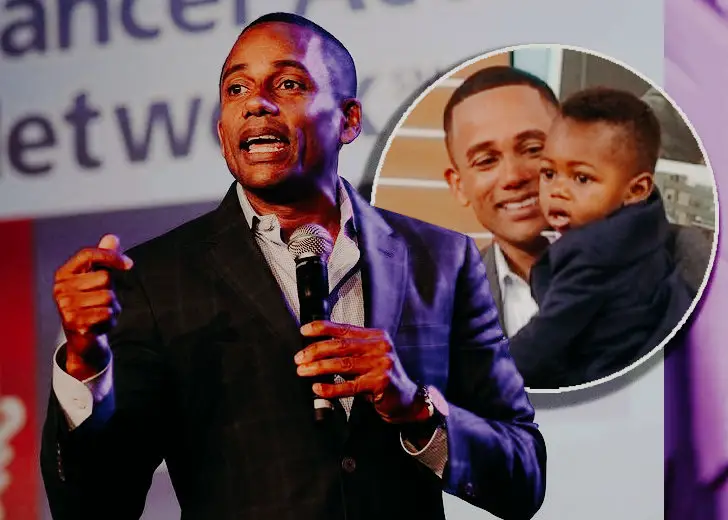 The Good Doctor actor Hill Harper is an adoptive father of his 5-year-old son Pierce Hill Harper.
He went public with the news of the adoption in June 2017 when he revealed on Good Morning America show that he had adopted Pierce as a newborn in late 2015.
Speaking with the show's anchor Robin Roberts, the Iowa City native disclosed that his inspiration to adopt came from a very dear friend who had called him in the summer of 2015 to do an intervention. 
Hill's Mom Helped Him Raise His Adopted Son Pierce
Hill had an expert who helped him through the adoption process — his mom.
In a segment with Opera Winfrey Network, the 55-year-old actor sat down with his mother and shared that he relied on his mother's experience of raising two children to help him raise his adopted son.
His mother further clarified that Hill had already made sure of things that were needed to raise Pierce. 
"Hill had researched everything on the internet or wherever and he had decided how it was gonna be and it was alright and it works fine with me," she stated. "This is the formula we gonna use, these are the diapers we gonna use, everything has to be organic."
Pierce, who celebrated his 5th birthday on December 19, 2020, makes frequent appearances on his father's social media handles.
Wishing his son a birthday, Hill took to Instagram and expressed that he was proud of his son, who exudes a spirit, energy, and intelligence that is unmatched.
One of Hill's Friends Is to Be Thanked for His Adoption Decision
Speaking on the Good Morning America show, the How It Really Happened cast shared that he hadn't really entertained the idea of becoming a single parent before getting married and raising a few children of his own. 
However, his female friend convinced him that he didn't require to get married just to become a father.
She hinted at the possibility that he might come to a point in his life where he would decide to give up on the entire idea of getting married to a wife and have children.
In propelling him towards the decision, Hill quoted her lines: "You're going to be a great dad but I think you're waiting too long. You may get to a point where you'll decide you're not going to do it. Even though you're not married, why can't you just be a dad now?"
Hill Was in the Delivery Room When His Son Was Born
Hill's friend arranged a between Hill and the baby's biological mother before the baby was born to be on the same page.
The actor was also present to witness the birth of his son. What's more, it was Hill who cut the baby's umbilical cord. "I actually went from the set of All Eyez on Me, flew to where she was giving birth and I was there in the delivery room and I cut the cord," he said.
Hill also added that he considered Pierce as the biggest blessing in his life. He acknowledged that it was not an easy task to raise a child on his own. 
Every day you're making a different set of decisions that you feel impact the future of this wonderful person. That's a challenge. It's a beautiful challenge but it's a challenge.
His Relationship History 
The Harvard University graduate is reportedly single presently. However, he was linked in a couple of relationships in the past.
Hill dated classical pianist and musician Chloe Flower.
Hill and Chloe started dating in 2013, but the relationship became public only in late 2014. The actor had also mentioned Chloe in his multiple Instagram posts. The two separated quite privately.
Chloe is a classically trained pianist and a human trafficking activist. She worked as a pianist on rapper Nas's studio album Life Is Good, released on July 13, 2012.
The Limitless actor also had dated personalities such as Regina Hall, Taraji Henson, Gabrielle Union, and Nicole Scherzinger.
Speaking with Unsung Hollywood in November 2016, he described his ex-girlfriend Regina as "one of the most beautiful, amazing, funny woman." He further revealed why his relationship with Taraji couldn't turn into a marital relationship.
"Taraji Henson and I were in a relationship for about a year and a half, two years. Wonderful relationship," he said. "Just because you're in a healthy, great relationship that ends doesn't mean it wasn't successful or it was a failure. Not all relationships are meant to end in marriage."
And while there have been rumors about him being gay because of his private love life, the speculations are baseless and unconfirmed. Still, one thing that remains irrefutable is his dedication as a single dad.