Who Is Charlie Kirk Married To? Inside the Conservative Activist's Wedding Details and Wife
Congratulations to Charlie Kirk and Erika Frantzve for their wedding in May 2021!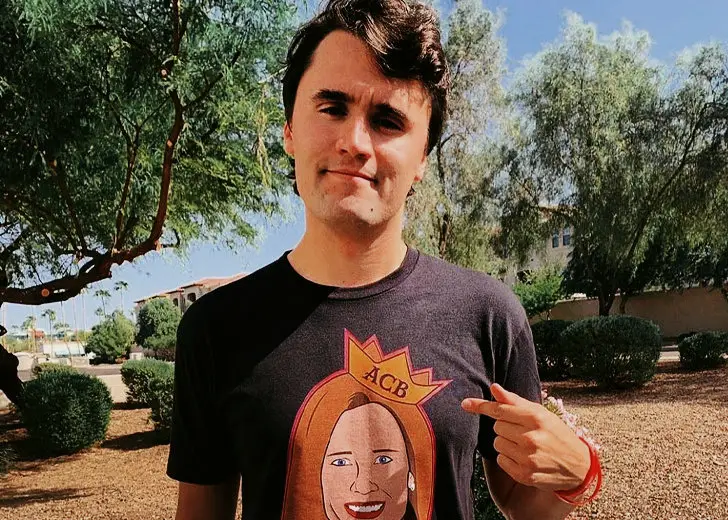 Charlie Kirk is finally a married man. The American conservative activist and radio talk show host tied the knot with his fiancée Erika Frantzve on May 8, 2021.
Kirk and Frantzve's Wedding Details
On May 25, Kirk took to Instagram to confirm his wedding with Frantzve by posting a wedding picture. He captioned the picture, "Forever."
The same say, his now-wife also posted a couple of their pictures on her Instagram and shared more details about their marriage.
She revealed they had married earlier that month, on May 8, in Scottsdale, Arizona.

Charlie Kirk and his wife Erika Frantzve Kirk. (Photo: Instagram)
Frantzve further expressed that Kirk loved her deeply, selflessly, and unconditionally, which reminded her of God. She was also happy to be married to the man she respects and cherishes deeply.
"To the man that loves so deeply, so intentionally, so selflessly, so unconditionally that it reminds me of Christ," she wrote. "...to the man that I am immeasurably blessed to be able to call my husband. My CJK. I love you @charliekirk1776."
After a month of their wedding, Frantzve posted another picture with Kirk and stated that she loved being his wife.
She has also changed her name from Erika Frantzve to Mrs. Erika Kirk on her Instagram.
They Got Engaged in 2020
Kirk proposed to Frantzve romantically, by getting down on one knee in December 2020.
His excitement to get engaged to her is apparent in his Instagram post, which he posted on December 2, 2020. 
Frantzve was not far behind in expressing her happiness. She posted some adorable clicks of them.
She credited that moment to God as she captioned:
…when God writes your love story, you get to marry your best friend.
Kirk's Wife Is a Devout Christian and Political Conservative
Kirk's wife Frantzve is quite vocal about her faith in Jesus Christ and Christianity, just like Kirk.
She was also invited as a panel member in the Faith Summit: Mobilizing The Next Generation in October 2020. The summit was called to influence the next generation of Christian voters to preserve the Christian faith and the Constitution of America.
At the summit, Erika shared her views on voting rights for Christians.
…now more than ever we need to understand why we stand for Jesus Christ
The couple also shares the same political philosophy. Both Kirk and Frantzve are in support of radical conservative America.
The couple has been seen at events, supporting Trump and his political views.
As social media influencers, the two have shared numerous pro-Trump posts in favor of a second Trump administration. 
Kirk was also at the Trump rally in Washington DC on August 28, 2020.
Recent Controversy
In July 2021, while talking to Tucker Carlson on Fox, viewers were left perplexed when Kirk likened the US Government's push for COVID vaccination with the institutionalized racial segregation of South Africa (apartheid) and a "hostage situation."
When talking about people who choose not to get vaccinated Kirk iterated,
"We are going to do a massive public relations campaign and make sure students know they are not alone. That they don't have to hide in the shadows. It's almost this apartheid-style, open-air hostage situation, like, 'Oh, you can have your freedom back if you get the jab.' This is unacceptable. We're gonna fight back against it."