Tony Hale's Big Romantic Proposal to Wife Had A Dark Undertone
Tony Hale had hoped to propose his girlfriend in the most romantic way possible by staging the proposal on the play he saw with his girlfriend on their first date.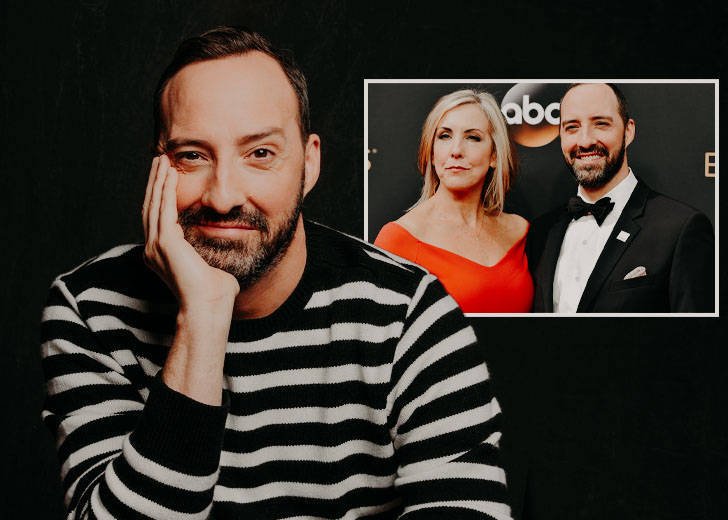 American actor and comedian Tony Hale's wedding proposal to his wife Martel Thompson was intended to be romantic and filled with nostalgia. Instead, it was dark and entirely opposite of what the actor had in mind. 
In a video uploaded on July 3, 2019, on talk-show Conan's YouTube channel, Hale revealed how he proposed to his girlfriend.
As it turns out, the actor planned the whole proposal around the play-Stones in His Pockets-which he and his girlfriend saw on their first date. However, Hale's proposal wasn't as romantic as he had thought it to be.
According to the actor, he flew to Ireland, where the play was set, to propose to his now-wife. The Veep actor had hoped he would ask his then-girlfriend to marry him, and the ring in his pocket would resonate with the stone of the play. 
The plan worked out, and Hale's girlfriend accepted his proposal. 
Years after his marriage, Hale was in Baltimore shooting for Veep. Coincidentally, Stones in His Pockets was playing in Baltimore, and the actor decided to give it a shot one more time.

Martel Thompson and Tony Hale at 68th Annual Primetime Emmy Awards in 2016 (Source: US magazine)
Hale, who was nervous about his date the first time he had seen the play, finally comprehended that the play actually revolved around suicide and the stones in the principal character's pocket are what he used to drown himself.
Hale did not pay attention to the play on his first date and wholly missed out on the show's main arc.
The Emmy-winning actor further mentioned that, after the play, he called his wife to ask if she found the proposal weird. Hale's wife responded she found it odd.
I called Martel after I saw the play, and I was like, Martel when I took you to Ireland and I centered our engagement around the play 'Stones on his Pockets', did you think that was kind of odd. She said, Yeah, but I didn't want to ruin your buzz. I kept on thinking, 'Am I the stone that's going to drag you to your death and suffocate your life.'
Thankfully, everything worked out between the actor and his girlfriend. They tied the knot on May 24, 2003, and the couple has a daughter together. 
In an interview with Closer Weekly in 2020, Hale was asked the secret behind his happy marriage. The actor responded: 
We've had a lot of therapy. We enjoy therapy. [Laughs] We had premarital counseling. Marriage is bringing two people's histories together, and that doesn't always gel perfectly. The more that we know about each other, the more we can celebrate and be for each other, rather than pick each other apart. That tends to be the goal we have.