Naomi Campbell Celebrates First Birthday as a Mother with a Candid Childhood Picture
Naomi Campbell posted a throwback picture of her childhood to celebrate her 51st birthday, just days after announcing she was a mother.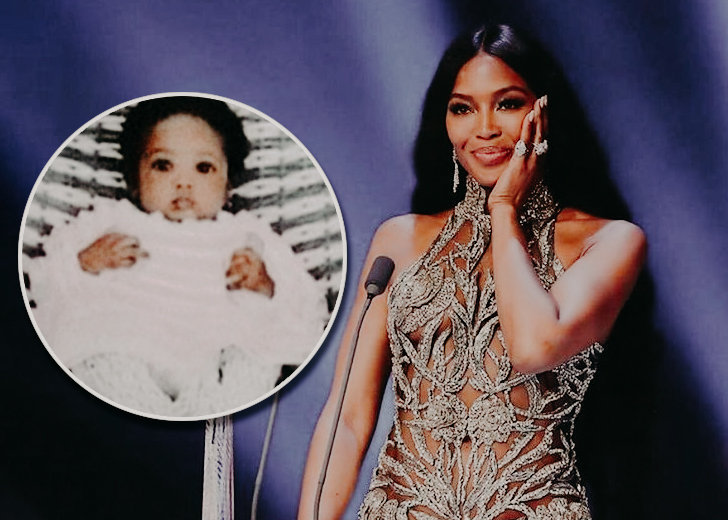 Naomi Campbell marked her 51st birthday by posting a childhood picture of herself on her Instagram.
This is her first birthday after announcing that she was a mother. She revealed the news on May 19, 2021, while posting a picture of her holding her daughter's feet.
She expressed her happiness in the caption.
A beautiful little blessing has chosen me to be her mother. So Honoured to have this gentle soul in my life there are no words to describe the lifelong bond that I now share with you my angel. There is no greater love.
Campbell's mother, Valerie Morris-Campbell, also raved on the news, congratulating her daughter and stating she was beyond thrilled to finally be a grandmother. 
Desire To Be A Mother
Campbell had talked about her desire to be a mother for a long time. When talking to Vogue Arabia in 2018, she said she loved kids.
Being around children brought out her inner girl, and she never wanted to lose that. She also added that she didn't want to discount anything in life and would love to have kids.
Just a year prior, the model had told Evening Standard magazine that she wasn't in a hurry, especially since science had given her the freedom to choose the time and method. 
A source told Sun that Campbell was living in America with her boyfriend and that it was the first lockdown that led to her decision to become a mother.
Naomi has really mellowed in the past year and is in a wonderful place in life. She has been living in America with her boyfriend and is really happy. It finally felt like the perfect time to become a mother and she is over the moon.
Dailymail reported a friend of Campbell living in New York had told them that the model used a surrogate to welcome a daughter.
Several others have also speculated about her using a surrogate too as she appeared on a Michael Kors show in April without a baby bump.
Expected To Return To Work Soon
Despite it only being a few days since news of her daughter first broke, Campbell is expected to return to her business commitments within a few weeks.
Campbell is the founder of Fashion for Relief, a charity that merges fashion and philanthropy. Through the organization, she has raised funds to help the victims of Hurricane Katrina in 2005, the Indian terrorist attacks in 2009, the Haiti earthquake in 2010, and the Japan earthquake in 2011 among many others.
Currently, Fashion for Relief is raising funds for the Mayor's Fund for London to feed over 400,000 children in London who are at risk of hunger.
Campbell is also an active amfAR supporter who has contributed to help raise funds for AIDS research.