QVC Host Shawn Killinger Posts Cute Picture of Elvis Presley with Her Dad on His Death Anniversary
QVC host Shawn Killinger paid homage to her father in a touching Instagram post.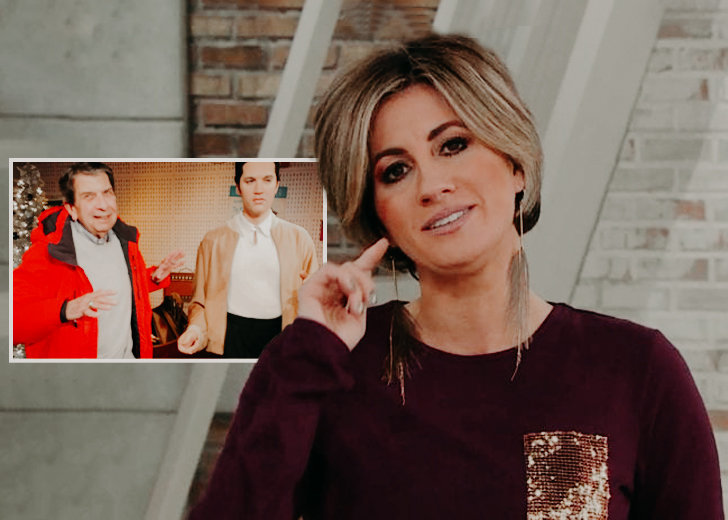 Shawn Killinger is best known as a host for QVC, American Network specializing in TV home shopping broadcasts. Fans also know her for her participation in NBC's reality game show, The Apprentice: Martha Stewart. 
Born to David R. Killinger Sr. and Lo Killinger, Shawn is a daddy's girl. She lost her dad to pancreatic cancer on May 2, 2020. Since then, the QVC host has been posting photos on Instagram and Facebook to pay homage to her father. Recently, she took to Instagram to post about her father on the anniversary of his death.
Death anniversary of David Killinger 
On May 2, Shawn posted a picture of her father dancing with a wax figurine of singer Elvis Presley. 
Shawn referred to Presley as the king, presumably since he is known as the 'King of Rock-and-roll' and David as her king. She also called him the world's best father. 
A day before the death anniversary, the TV host posted a picture of her adopted daughter, Jagger Jude, sitting on David's Lap. She opened her heart out on the caption, reminiscing about her time with her father. 
Shawn went to dine in a place her father loved. She looked back to the time where he would order king crab legs and how he loved the breadbasket.
She shared her feelings about how she missed him and his decency, generosity, and patience, among others. She said that David knew he would lose the battle to cancer while going through chemotherapy, but he never mentioned it despite the fear and sadness he might have felt.  
David would always claim to feel fantastic every morning regardless of what was actually going on. To feel his presence, Shawn smelled David's hairbrush since it was the only thing that hadn't lost his scent. She said being with him for his last week and caring for him was a humbling gift.
They had taken a lot of pictures so that Shawn could remember those days. Shawn said she couldn't since it was too hard to bear. 
She looked back when they watched American Pickers or car show together since David loved car rehab makeover shows. Then, he would have cravings for something sweet, so he would drive up to Dairy Queen just before it closed to have a strawberry milkshake. 
Shawn concluded her captions on a heartbreaking note — she bet that the Dairy Queen her father loved so much never closed in heaven, implying that he was still enjoying his milkshake from up above. 
David fought off cancer bravely and died with no pain. He died with Shawn holding her father's hand while he took his last breath.