QVC Laid Off Some Of Its Most Popular Hosts And Fans Aren't Happy About It
The QVC channel has been known to keep hold of its experienced employees. However, in the last few years, the channel has bid farewell to some of its long-time hosts, citing its plans to tackle decreasing revenues.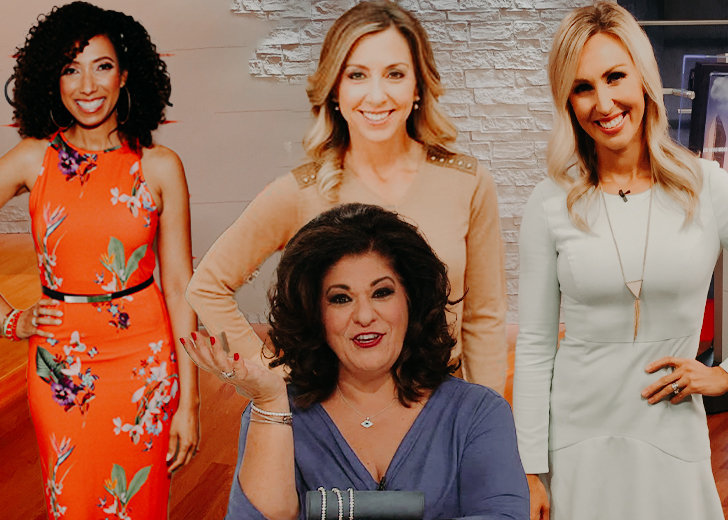 QVC, owned by Qurate Retail Group, is a top-rated shopping channel that specializes in home shopping. And being one of the flagship shopping channels, QVC has hired talented hosts and representatives over the years.
However, in recent times, the channel let go of a few of them — some who had been with them for a decade.
The channel stated that they had to do so to tackle decreasing revenues, but the teleshopping channel's fans weren't happy with the decision.
Hosts Whom QVC Laid-off Recently 
In mid-2020, fans of the shopping channel's hosts were stunned to find out that their favorites would no longer be a part of the TV network.
Among the ones departing were Stacey Stauffer, Gabrielle Kerr, Antonella Nester, and Kristine Zell.
On July 16, 2020, all four took to their respective social media accounts and announced they were leaving QVC.
The viewers found it peculiar that all of their announcements were made on the same day and even wondered if the reason behind their departure was similar.
However, Stauffer, who was with the channel for six years, and Kerr, who joined QVC in 2007, didn't hint at anything through their announcement posts. Zell, who spent three years at QVC, mentioned that she was quitting TV to focus on her kids.
Likewise, Nester, the most popular host on the teleshopping channel who served 18 years, stated that she left the channel because of programming changes at QVC2.
Fans Not Happy with the Hosts' Departure
The firing of employees first began in late 2018 after the Qurate Retail Group announced the shutting down of Lancaster and Greenville based QVC's warehouses, eliminating over 2000 jobs in the next two years.
The following year, the channel again fired a few more employees after its shares and revenues decreased.
Likewise, when the COVID-19 pandemic hit, the channel released more of its employees. As a result, viewers and fans of the hosts who were fired took to the threads of 'TV Shopping Queens' and began debating about the actual reason behind the release of their favorite QVC hosts.
Some fans wrote that the channel released the hosts in the thread mentioned above because of poor management. In contrast, some shared that it wasn't necessary to fire those hosts since the company was an online retailer that didn't shut down its business because of COVID-19.
A user named LadyNine shared her opinion and expressed how sad she was to see QVC letting go of some long-serving hosts because, in the past, it was almost impossible to get hired by the company as their employees barely left their job.
It is sad because QVC was the type of company that was hard to get into because its employees rarely left. It was a tight-knit crew. I put the blame squarely on their management/ownership.
Since none of the hosts' statements indicated that they left on a sour note, nothing can be said definitively about whether QVC's release of its long-time hosts was a bid to tackle their decreasing revenues or merely a case of poor management.
But despite letting go of several hosts, QVC still has some recognized names as its hosts, including Alberti Popaj, Ali Carr, Amy Stran, Carolyn Gracie, and Courtney Khondabi, amongst others.