Kevin Gates Kickstarted His Weight Loss Journey After His Partner's Baby Sucked On His 'Breast'
"The baby kept going," Gates shares.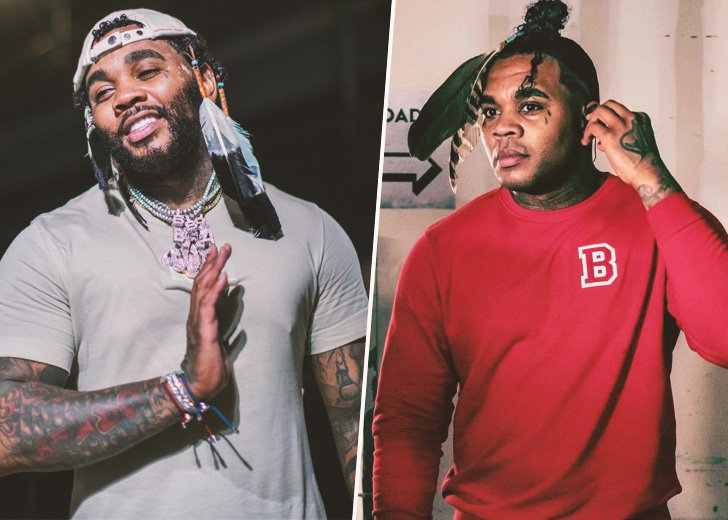 Kevin Gates has come a long way since the days he struggled with his weight. He once weighed over 310 pounds, but now has achieved a great body shape, with over 100 pounds of weight loss.
Various factors like his diet and workout routines have helped the New Orleans-born rapper get a fitter body. That said, an event specifically urged him to hit the gym and make a "commitment" towards a challenging weight loss journey.
Speaking in an interview with Men's Health in October 2019, Gates revealed that his partner's baby once tried to suck his breast when he was holding the little one. He continued to share,
But what really did it for me. I had my shirt off and I was holding my partner's baby, and his baby tried to suck my breast. The baby kept going like this [*mimes head tilting, mouth open*]. You know how babies open their mouth and do that?
After that happened, he said he felt he was "too fat," and it was the most embarrassing thing that he had experienced in a long time.
"I'm a big gorilla, but I got feelings too. That [expletive] hurt my [expletive] feelings," he added, stating he badly wanted to lose weight afterward.
Meanwhile, Gates didn't mention the name of the partner whose baby he was talking about. But since he referred to the "partner" with the pronoun "him," it could be one of his male friends.
Otherwise, the 35-year-old singer-songwriter has been married to his wife Dreka Haynes since October 2015. He also shares two children, Islah and Khaza, with her. Together, the family practices Islam, and they even went to Mecca for Hajj in September 2016.
Coming back to his weight loss journey, he further revealed during the previous interview that he was "like 215-220" at that time. He also said that because of his continuous habit of eating a healthy diet, he felt fat and needed to go to the gym whenever he ate too much.
Gates even recalled a time after he started losing weight when he never wanted to wear a shirt anymore because he wanted to show what he had achieved.
In the whole weight loss journey, Kevin Gates' diet also played a significant role. During another interview with Men's Health magazine in September 2019, he shared he had become more disciplined with his diet.
He revealed he only ate one meal a day at the time; however, it was not for intermittent fasting reasons, but his habit of consuming a single meal came from his practice of Islam.
Gates' one meal would normally be a steak and a veggie bowl, and for additional protein and satiety, he took BeLean protein before workouts. 
"Because I'm an artist, I can't go into the studio on a full stomach," he added, saying his fast helps in creative ways. "I like to be hungry. I like the music to reflect my hunger."
The famed rapper also stated the one-meal diet had its demerits, including one's body suffering from dysmorphia.
That said, he does not let a condition like dysmorphia stop his hard work, as he continuous to build a healthier body with challenging exercise and his planned diet.