Kevin Gates and Wife Dreka Gates Run Their Empire Together — Meet Her
Dreka has been by his side for eighteen years now!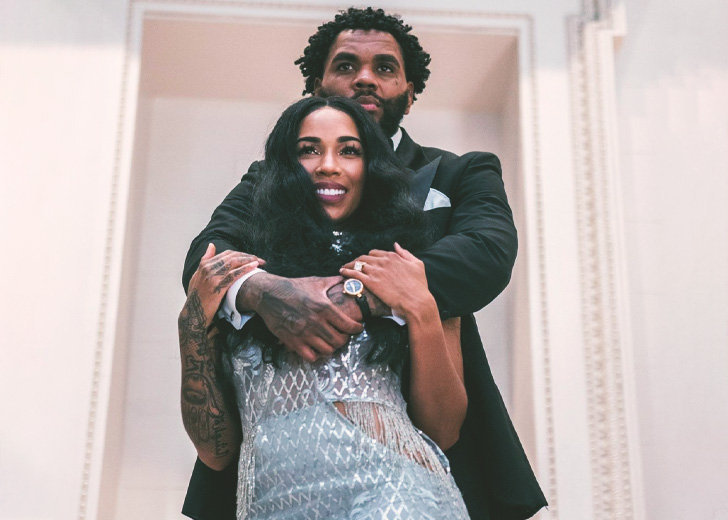 Kevin Gates married his longtime girlfriend Dreka Gates back in 2015. While Dreka is often recalled as Kevin's wife, she is quite the professional success outside of her marriage. 
In their six years of marriage, the couple has welcomed two beautiful kids into this world. When Dreka is not modeling for her fans on Instagram, she is often seen spending quality time with the kids.
Dreka's relationship with the rapper extends well beyond the personal front, though. The two of them are co-founders of a record label, and the model even shared the screen with her husband for his recent hit 'Power.'
Who Is Dreka Gates?
As you might have already guessed, Dreka is a woman of many talents. First and foremost, she is the Chief Executive Officer of Bread Winners Association, a record she co-founded with her husband. 
Kevin teamed up with his then-girlfriend Dreka to establish the label back in January 2006, and the two of them have been building their hip-hop empire ever since. 
Beyond her responsibilities to the label, Dreka is also a celebrity in her own right. She has well over 2.7 million followers on Instagram as of this writing. 
She primarily uses her socials to keep fans updated on the label's projects while also sharing tidbits from her day-to-day to keep the fans coming back for more.
Before hitting the spotlight, Dreka was a resident of Baton Rouge, Louisiana—her birthplace. She was born on August 31, 1986.
Fun trivia: Dreka is short for Shadreka Centuri Hynes, her full name. 
She went on to get her degree from Louisiana State University in Fashion Merchandising in 2006. By that time, she was already associated with Kevin as his manager, though formally her title was Artist Management Specialist as per her LinkedIn profile.
Kevin and Dreka Gates Were Dating Since 2003
However, as per an anniversary post on Dreka's Instagram, the two have been together since 2003. Dreka has also been in several of Kevin's music videos, including the album Islah, named after their daughter, in 2015.
As previously stated, the couple is parents to two children: Islah and Khaza. 
More recently, Dreka made headlines for starring alongside her husband for his 2020 hit 'Power.' The video saw Kevin in a conference fantasizing over Dreka with his verses voicing his heart out. 
As per the statement in the video, the song is a visual depiction of "identifying one's weakness by admitting what it is that has power over you, thus allowing it to become one of your greatest strengths."
Thankfully, Kevin doesn't have to fantasize about being with Dreka as the two seem to be as inseparable as they have been for the last eighteen years.