Lisa Edelstein Marks 11th Anniversary With Husband And Children
Lisa Edelstein took to Instagram to mark the 11th anniversary of meeting her new family.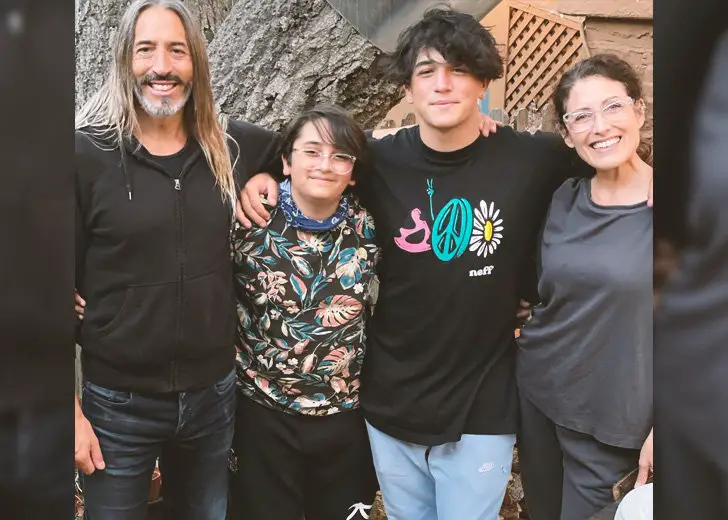 Lisa Edelstein took to Instagram to mark the 11th year of meeting her husband and her two stepsons. The actress had tied the knot with Robert Russell, an artist, on May 25, 2014.
Though Edelstein and Russell have not welcomed any children together, the House actress has been parenting her two stepsons alongside her husband.
She has also been open about her experiences of parenting as a stepmom.
In an essay she wrote for Redbook Magazine, Edelstein described how her bond with her husband's children had grown over the years.
Initially, when she and Russell started going out, he had just gotten out of his first marriage for two months.
Because of it, both Russell and his ex-wife were trying to figure out their new lives and their kids were confused.
Edelstein also explained how her role in her new family changed over time.
My position in the family came in phases. In the beginning, when everyone was in divorce chaos, my job was to be a solid third parent and a stabilizing force. Then, as time went by and new rhythms set in, my job became more like that of a facilitator.
Edelstein has grown incredibly close to the children, and she often shares about them on her Instagram.
Lisa Edelstein And Her Husband
Though Edelstein and her husband tied the knot in May 2014, they did not have time to take a break after the big day. Edelstein began working on Girlfriend's Guide to Divorce the very next day.
And though the series is about divorce, Edelstein says she learned a lot about marriage during her time working on it.
When talking to People, Edelstein revealed that Girlfriend's Guide to Divorce made her realize that just love wasn't enough to make a marriage work.
I've never been married before, I got married when I was 48… But I wanted to marry my husband and I wanted to be the official stepmother to my kids. All that was important to me… It was very important to me to understand that story and hear those words and know that love is not enough.
Edelstein further added that aside from love, communication was key. It was also important to be there for each other and deal with stuff that was hard to deal with.
Having begun working on Girlfriend's Guide to Divorce right after her marriage, Edelstein described the show as a cautionary tale.
She also shared that she paid close attention to it because she wanted to learn from the story as she wanted her marriage to work and last.