A Look Back at How Chris Brown's Baby Drama Ended His Relationship with Karrueche Tran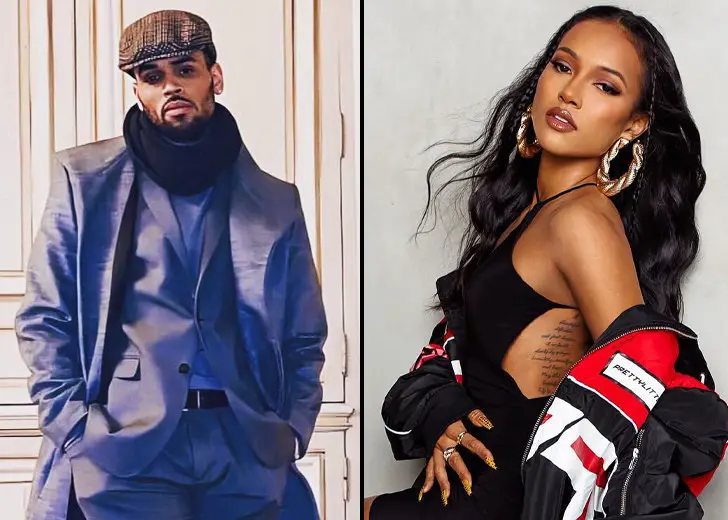 Karrueche Tran, renowned for her role as Virginia Loc in the TNT series Claws, was once in a relationship with R&B singer Chris Brown.
According to online reports, she began dating him in 2011 and ended it finally in 2015 after various dramas in between.
The relationship also ended in the wake of Brown's baby drama. The drama saw the singer welcoming a daughter, Royalty Brown, with Nia Guzman while still dating the actress.
Karrueche Tran and Chris Brown Break-Up amid Baby Drama
In March 2015, TMZ revealed Brown was a father to a 9-month-old girl with a former model, Guzman.

Karrueche Tran and Chris Brown before the baby drama. (Photo: Instagram)
Even though he didn't confirm the news at the time, Tran was quick to react. She took to Twitter to indirectly inform that she was ending her relationship with Brown.
"Listen. One can only take so much. The best of luck to Chris and his family. No baby drama for me," she tweeted.
On the other hand, the tabloid reported the singer was happy about being a father.
Sometime later, Brown took responsibility for his daughter, born on May 27, 2014, and even fought for her custody.
Karrueche Tran Was 'Completely Mortified' by Baby News
The baby news definitely came as a shock for both Tran and Brown, as even the singer found out about the child after her birth.
But as for Tran, the news was a hard pill to swallow. That is because her then-boyfriend had apparently cheated on her and had a child with another partner.
According to People, right after the news was broke, Brown was still trying to get ahold of the actress by calling and texting her time and again.
However, Tran, who had reportedly decided never to see him again, didn't bother responding to him.
And as she implied in her previous tweet, she didn't want to be part of the drama, too.
A close source also told the tabloid that the actress was hanging out with her friends when she found out the news. After hearing it, she felt she was "blindsided" by the singer and was "completely mortified."
That said, she also found an opportunity to "leave it behind her and move on with her life." "She's seeing it as an opportunity to start fresh," the source added.
Karrueche Tran and Chris Brown's Fight
A few months after the initial drama, Tran and Brown got involved in a public fight right out of the actress' house.
A report from TMZ reported that Brown was attempting to rekindle his romance with Tran when both of them were at a nightclub. But since she was not interested, she left the place and sat in her SUV.
The singer reportedly chased her and tried to get inside her car. However, she again didn't want him inside her car, too.
Sometime later at night, when she was at her home, he showed up outside and started banging her door. The incident eventually led to an unhealthy argument.
At present, Tran is single and focused on growing her career as an actress. On the other hand, Brown was last known to be dating Ammika Harris.