What Is Ammika Harris and Chris Brown's Relationship Status?
Will Chris Brown and Ammika Harris remain co-parents or move forward romantically?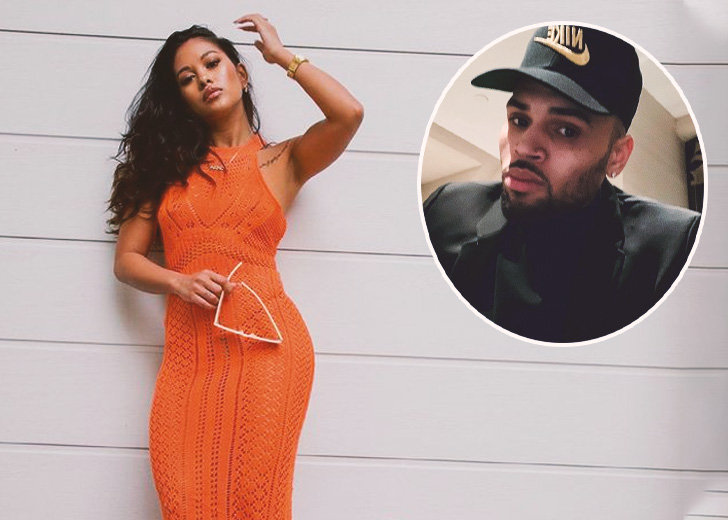 Singer Chris Brown has been in very public relationships. His most prominent relationship was with singer Rihanna, whom he dated in the late 2000s. The two broke up after Brown assaulted Rihanna and left her with facial injuries.
After dating Rihanna, Brown began dating model Karrueche Tran, and during their brief split, Brown was back together with Rihanna before they finally called it quits. 
Brown got back together with Tran in 2013, only for them to call it quits in 2015 after Brown welcomed daughter, Royalty Brown, with Nia Guzman in 2014. 
Chris Brown and Ammika Harris
Since then, rumors have circulated about Brown and his speculated girlfriend, Ammika Harris, whose beautiful facial features of black and Asian nationality and part Cherokee ancestry have been likened to Tran's.
In 2019, the pair rekindled their romance again after being spotted together. However, Brown and Harris kept their relationship relatively low profile before rumors circulated that Harris was pregnant. 
Page Six reported that a source had exclusively told them that Brown would be a father for the second time. Brown had also hinted that Harris was pregnant by leaving comments such as "my baby mama" in her photos.
Surely enough, a few months later, Brown announced the birth of his son. First, he shared a monochrome photo with a caption that read "11-20-2019," followed by a second selfie where he was wearing a hoodie that said, "BORN."
A few weeks later, the proud father shared the first photo of his son, along with the baby's name. He uploaded a black-and-white photograph of him holding his son's tiny feet with the caption "AEKO CATORI BROWN."
Meanwhile, Harris re-shared Brown's post to her Instagram story and wrote, "Forever won't be enough with you."
Where Chris Brown and Ammika Harris' Relationship Stands
The couple flew to Tulum, Mexico, to celebrate Aeko's first birthday, and according to HollywoodLife, a source shared that the family trip was actually a "turning point for them."
According to sources close to the R&B singer, the couple had not put an official label on their relationship as they were still trying to figure out how to move forward. The getaway allowed them to bond, but everything was still uncertain because many factors had to be considered. 
The insider further revealed that Brown also had to consider maintaining a relationship with his one-year-old son after barely seeing him when he got stuck in Germany with Harris because of the pandemic lockdown. 
Chris can't imagine being away from Aeko, and he's doing anything and everything to figure out how he and Ammika can be with him in the States permanently.
The source added Brown wanted to be there for his son as he grew up and that whatever decision he and Harris made would not be easy. 
The couple was yet to decide if they wanted their relationship to remain romantic or move to co-parenting, but come what may; Brown knew he had to put in the effort to make it work. The source affirmed that Brown was moving forward with positivity.