Colorist Remarks On Chris Brown Slammed By TikToker
Not the first time that Brown has been called out!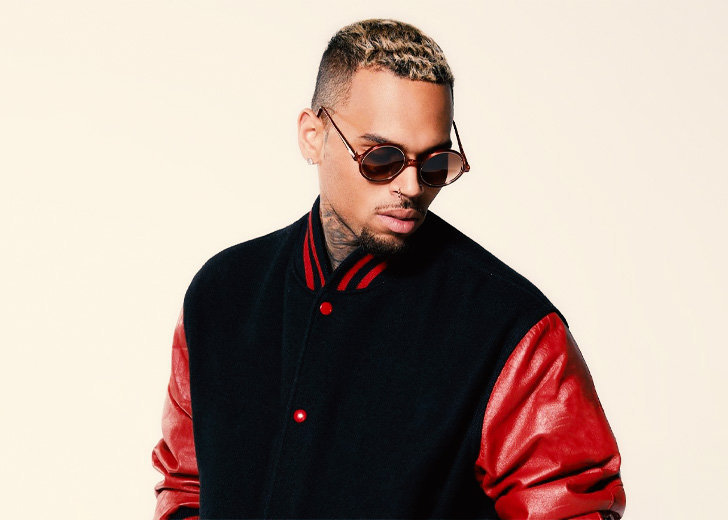 Yet another woman has accused Chris Brown of snarky colorist comments!
Recently, a woman by the name of Ashley came forward on TikTok to claim that Brown didn't allow her into his party because she was "too dark."
While there have been rumors of Brown having a skin color preference for women he dated and allowed around him, people were a little confused this time around. 
Brown Accused of Colorism
Ashley took to her TikTok to share a video where the subtitle read, "When Bhris Breezy told Me I was too dark to get into his party." She added in the captions, "Idk why I still like him [crying emoji] I must like abuse [face palm emoji]."
The woman decided not to share any further details of the encounter. Still, the claims she made were enough to attract a host of people who shared their opinions in the comments section. 
There were supportive comments, yes. But there were also comments claiming that she was lying to get attention. The latter bunch argued that she appeared to be a light-skinned woman. 
She later chose to defend herself by claiming that she was the real victim in this scenario, and the aforementioned caption was her way of dealing with it—a coping mechanism, if you will. 
As for the people who supported her, she left them a thank you note for believing in her story. 
Not Brown's First Accusation 
However, this was not the first time that Brown has been accused of colorism. In May 2021, a popular TikToker alluded that Brown threw her out of a Los Angeles club, saying "no darkies."
The TikToker, who goes by the username @SpesandBlazers, claimed that she was singled out of her group with two other light-skinned friends and escorted out of the club. 
She apparently ignored the celebrity when he told her "no darkies," and kept walking about at the party. Eventually, he stopped her again and had her removed. 
Surprisingly, even though she had not called Brown out by name, the entire Twitterverse automatically assumed that it was Brown. Check out the Twitter rage below:
Beef Between Brown & Tokyo Vanity
Back in 2019, the rapper released a single titled 'Need A Stack,' where he can be heard singing, "Only wanna [expletive] the black [expletive] with the nice hair."
The controversial line created a huge ruckus online. So much so that Tory Lanez had to come forward to defend his friend. Soon after, rapper Tokyo Vanity revealed that a friend of hers was turned away by Brown and his team for being dark-skinned. 
At the time, Brown came forward with photographic evidence of him with a Black girl in his club in Atlanta. Still, Vanity refused to go back on her word and wrote, "it prolly took you 4 years to find a dark skinned girl in your section."
The controversy escalated to a social media beef between the two, albeit it was short-lived.