The Real Idea behind Chris Brown's Controversial Neck Tattoo Explained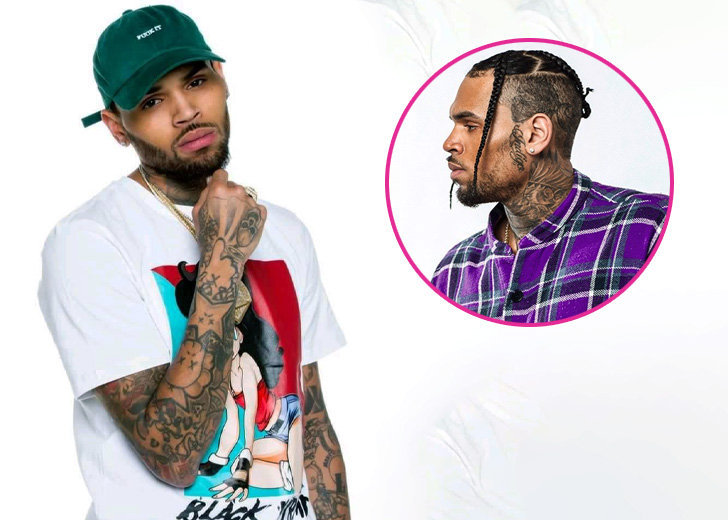 In 2009, R&B singer Chris Brown was charged on the grounds of domestic violence after he physically abused his then-girlfriend and singer Rihanna. 
According to The Guardian, Brown's assault left Rihanna with injuries in her head, ears, and fingers. As per the police records, the singer shoved Rihanna's head against a car window and repeatedly punched her in the face.
Brown bit Rihanna's left ear and fingers while putting her in a headlock, leading to Rihanna losing her consciousness.
Brown explained his actions and gave his side of the story during his 2017 documentary titled Chris Brown: Welcome to My Life. 
In the documentary, Brown admitted being unfaithful to Rihanna with a former employee of his, a claim he previously denied for a long time. However, the singer claimed Rihanna started "kicking" and "hitting him" during an argument about the said woman before he "really" assaulted her.
Later in 2012, Brown was seen with a neck tattoo depicting a female face covered with injuries. The inked design turned out to be controversial, and rumors started to make rounds on the internet assuming if the lady in Brown's latest tattoo is his ex-girlfriend Rihanna.
Chris Brown's Vexed Neck Tattoo Explained
Brown's 2012 neck tattoo, which sparked wide speculations on the internet, drew similarities with Rihanna's facial features.
The concept behind the tattoo art was seemingly uncovered after Brown's publicist spoke exclusively to Entertainment Weekly.
The publicist clarified the design was a "MAC cosmetic design of a skull," with its inspirations drawn from the Mexican celebration of the Day of the Dead. 
Brown's tattoo artist, Peter Koskela, came forward and explained the idea behind the tattoo. According to a report in the EW, Brown asked him to convert a similar-looking image into a neck tattoo.
In 2020, Brown attended the Grammy Awards hosted in the Staples Center in Los Angeles. He was accompanied by his daughter Loyalty, who was around 6-year-old. 
During the event, Brown revealed his new neck tattoo of a sneaker made on his right cheek. However, his previously controversial female-faced inked art was visible through his shirt collar, confirming the singer still has the tattoo.
Brown Has a New Hand Tattoo
Before unveiling his sneaker tat, Brown's new colorful body artwork was made public on social media by tattooist Ivana Belakova.
On January 23, 2020, Belakova posted a picture of herself in the company of the famous R&B singer, where the newly crafted color-filled design was clearly visible.
The then-new art sits below the knuckles of the singer's left arm and looks like a baby's face filled with blue, red, yellow, and green colors.
In her caption, the Los Angeles-based artist called Brown a "legend" and expressed how she felt "grateful" after getting her chance to collaborate with the celebrity.