Jeffree Star's Closet Tour — Support All around as Star Responds to Snarky Comments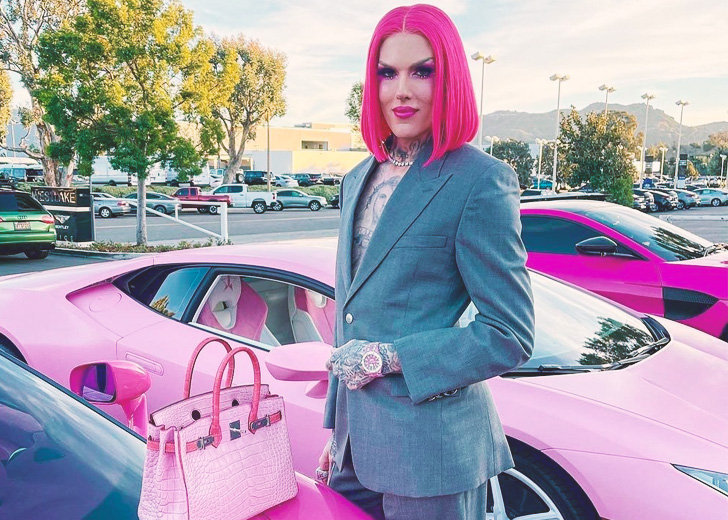 Once upon a time, Jeffree Star used to be a common denominator for every drama the beauty community in YouTube had ever seen.
From his friendship with Laura Lee and Manny MUA to the notorious James Charles controversy, Star was portrayed as a villain in all. However, he seems to have grown away from his past. 
Since last year, the beauty mogul has repeatedly said that he has changed and has reflected on his actions. He has also pointed out that he is no longer the person who used to fuel scandals and controversies. 
While many people are still skeptical about the 'new and improved' Star, the YouTuber is working on proving these skeptics wrong. He recently uploaded a video where it is pretty clear Star is leaving his old self behind. 
Jeffree Star's Closet Tour 
Star is one of the wealthiest YouTubers. His income is not just limited to YouTube, but he has various other business ventures. For example, he has a cosmetic line worth millions called Jeffree Star Cosmetics. 
He also has an apparel line called Killer Merch and many other businesses in real estate. According to Celebrity Net Worth, Star's net worth is $200 million, and he earns around $15 - 20 million yearly. 
Therefore, it is not a surprise that he spends a lot of his earnings on fashion. He has clothes and bags from all the high-end luxury brands in the world. 
From Louis Vuitton, Fendi, and Gucci to Hermès, Chanel, and Yves Saint Laurent - there is nothing Star does not have.
While his fans and followers knew he had a lot of money and fashion items, they did not realize how much until he did a five-part documentary with Shane Dawson in 2018 called The Secret World of Jeffree Star. 
There, he showed off his cars, jewelry, watches, clothes, and bags he owned. He built a pink vault closet to save all the items he owned in his old Calabasas House. 
He did a closet tour in May 2019 and showed off most of his clothes and limited-edition bags in his possession. However, he moved from the place to a $14.6 million Hidden Hills mansion in December 2019. 
Despite paying so much money for his new home, it did not have the closest to fit all of Star's possession. Therefore, he took it upon himself to renovate the master bedroom and the surrounding rooms to make an enormous closet. 
He had shown the renovation process in the past videos but had not revealed the actual closet. Finally, after many fans asked him to show it, he uploaded a video on October 30, 2021, to give a closet tour of his secret black vault. 
The new vault was three times bigger than his old pink one and was bulletproof. Similarly, people could only enter after being given fingerprint access and passcode. 
The closet was adorned with colorful LED lights and mirror glass walls. The walls were full of Birkins and had various slots for Star's designer clothes. 
The black vault also had a secret panic room if people tried to break into the house. 
Back in the days, the beauty mogul loved to hoard designer items and was a shopaholic. But now, he has grown from that phase and no longer cares for them. 
To prove this point, Star said he sold 80% of his clothes and bags and gave them to goodwill. Fortunately, all the Birkins he owned were an investment, since they tripled in value by the time he sold. 
Star recently put his LA House for sale and has moved to Wyoming on a massive ranch. 
Jeffree Star Responds to Negative Comment 
Most of the comments under Star's videos recently have been positive. All of them have been wishing him well and are proud of how far he has come along. 
Regardless, there are still some negative and nasty comments in the mix. The beauty mogul responded to one such comment, which has been deleted from the video. 
According to a screenshot provided by Rich Lux, Star called the person delusional and confessed he never wanted to do the closet tour. Instead, he only did the tour because his fans and followers were asking for it. 
He added he does not care about luxurious items anymore. So it seems like Star is growing and maturing from his past actions, after all!