Shane Dawson and Jeffree Star Return after 2020 Cancelation — Is This Redemption?
Jeffree Star teases a collab video with Shane Dawson on Twitter.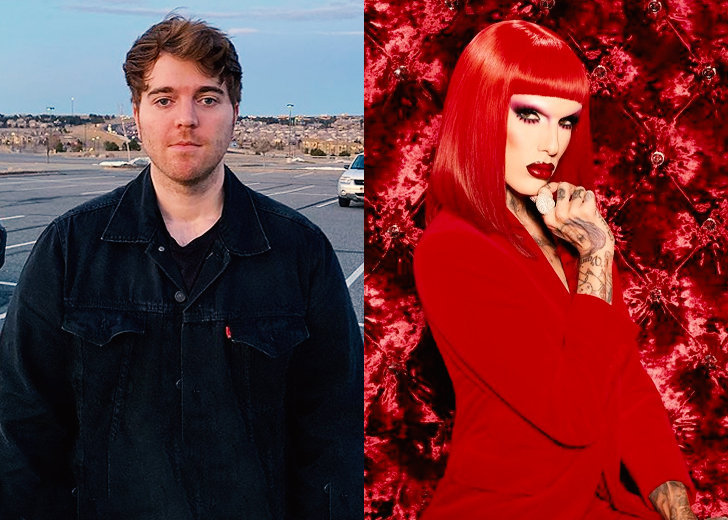 As Tati Westbrook made her comeback on YouTube, it appears fellow YouTubers Jeffree Star and Shane Dawson are following suit. 
On September 29, Star tweeted that he was teaming up with Dawson to find their makeup collab in Nordstrom Rack for a reaction video. He also added that he was going to "answer all of your questions."
Although he did not specify what questions, fans assumed he was talking about the online event "Dramageddon 2.0," widely known in the beauty world as the feud between James Charles and his beauty YouTube mentor Tati Westbrook and Star.
In 2018, Dawson and Star collaborated to create a documentary-style video about the beauty billionaire titled 'The Secret World of Jeffree Star.' After that, they continued their partnership and became YouTube's powerhouse duo that altered the lives of many A-list beauty gurus forever. 
Dramageddon 2.0
After their first successful video collaboration, Dawson and Star launched their beauty collection, Shane X Jeffree Conspiracy Collection. The beauty collaboration resulted in the creation of branded merchandise, advertisements, and sponsored content. 
The pair appeared to be at the apex of their career.
But before Dawson could release the second part of his documentary on Star, "Dramageddon 2.0." happened. It all started when Westbrook uploaded the historic video 'Bye Sister,' accusing Charles of betraying her by supporting her rival brand, Sugar Bear Hair Care. 
Before the video, Westbrook and Charles were much closer than friends. Westbrook had mentored Charles and helped monetize his channel, and Charles had done Westbrook's makeup for her wedding. 
The two frequently promoted each other's business endeavors, including Westbrook's supplement brand Halo Beauty that competed with Sugar Bear Hair Care. 
Westbrook called out Charles for promoting Sugar Bear, but in the video, she also made serious claims about Charles' predatory behavior towards underaged boys who didn't identify as gay.
Star leveled his own accusations against Charles after Westbrook's controversial video. This caused Charles to lose massive followers. Charles then uploaded the 'No More Lies,' video where he denied Star's allegations and revealed private messages that Star had sent him. 
Canceled Shane Dawson Hints A Return
Star's accusations were never confirmed as he failed to produce evidence and later said he didn't know if they were true. 
After Charles' response video, Dawson released the docu-series, 'The Beautiful World of Jeffree Star.' The trailer hinted at a possible coverage of the drama, but the actual series included none. Fans criticized Dawson for his clickbait video. 
Dawson apologized and shared that he did not want to reopen the wounds of the stars involved. One of Charles' close friends, Cassie MUA, responded to Dawson's apology, revealing that Charles had kindly asked him not to use that trailer.
Dawson was accused of igniting the drama, and instead of apologizing, he ranted on Twitter, which upset many fans. The angry fans looked into his past and found that he had made many racist and predatory remarks. 
He lost endorsement deals, brand sponsorships, and massive followers. This prompted Dawson to address the controversies in an apology video entitled 'Taking Accountability' and after that, he went on a hiatus. 
But on June 9, 2021, Dawson hinted at a comeback on Instagram, iterating that he would not abandon his channel.