Is Evan Peters Gay? Here's How He Feels about Playing LGBTQ Roles
Actor Evan Peters is not gay and is known to have dated a number of actresses he's worked with.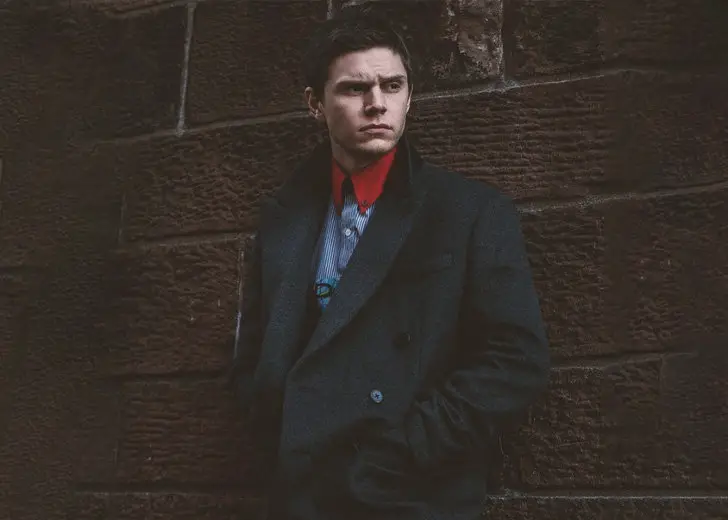 Evan Peters is a well-known name in Hollywood, having dazzled fans with his incredible acting range. Thus far in his career, which began in 2004, Peters has acted in various roles. However, he is widely famous for his portrayal of Peter Maximoff/Quicksilver in the X-Men movies.
Before being a superfast superhero in the X-Men film franchise, Peters appeared in the 2010 hit superhero comedy Kick-Ass where he was seen playing Todd, the best friend of the title character portrayed by Aaron Taylor-Johnson.
Interestingly, Johnson was later seen in MCU's Avengers: Age of Ultron as Quiksilver, the character Peters is widely loved for.
Peters was recently seen in MCU's TV series WandaVision as Ralph Boner, a fake version of Pietro Maximoff. In addition, he has been cast as Jeffrey Dahmer in Ryan Murphy's upcoming Netflix TV series Monster: The Jeffrey Dahmer Story. The release date is yet to be announced. 
However, Peters, age 34, who hails from St. Louis, Missouri, is most notable for his work on TV shows like American Horry Story and Pose.
Over eight seasons of American Horry Story, Peters has portrayed LGBTQ characters like Edward Philippe Mott (American Horror Story/Roanoke), Mr. Gallant and Jeff (American Horror Story/Apocalypse), and Kai Anderson (American Horror Story/Cult), making fans wonder about his sexuality.
Is Evan Peters Gay?
Despite playing many gay characters in his career thus far, Peters is understood to be of straight orientation. Equally, he is also known as a supporter of the LGBTQ community.  
Talking with GQ, the actor referred to his experience working in Pose and explained how he has "learned a lot from the trans community." The actor sang praises of the LGBTQ community and called them an "incredible[ly] strong" group of people.
They've had to deal with way bigger problems than anything I've ever had to deal with. It just makes me humbled.
Additionally, the American actor has a dating history mainly with TV actresses, which dashes the claims of him being gay. 
Evan Peters' Dating History
Peters first started dating British model and singer Pixie Geldof in 2010. The then couple were spotted holding hands and later seen kissing at Coachella in 2010. 
After a split from Geldof, Peters was in a relationship with Alexia Quinn, his co-star in a 2011 play called Living at Home. 
It was then reported that Peters was in a relationship with his American Horror Story co-star Alexandra Breckenridge. However, a concrete timeline as to when the two fell for each other is still unknown.

Source: Instagram
He was later known to be in a love affair with Emma Roberts and shortly after with Halsey. Peters started dating Roberts after the two met on the set of Adult World in 2012. 
Having gone through many ups and downs in their love life, the former couple ended their engagement of seven years in 2019. However, it was after this, Peters and Halsey came close. 
Interestingly, Halsey had a crush on Peters since 2012, and in November of the same year, she tweeted, "Petition for Evan Peters to date me." In addition, several other tweets from Halsey in the successive years reflected her love for the actor.
However, after finally dating the love of her life, Halsey broke with the Quicksilver actor. In March 2020, she deleted all the pictures of Peters from her Instagram account, suggesting the two had ended their relationship.