Fans Speculate Famke Janssen's Possible Plastic Surgery Despite Her Silence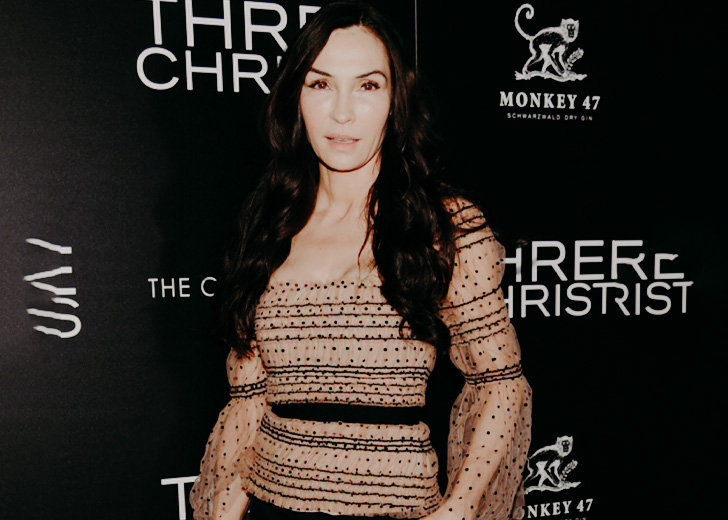 Actress Famke Janssen started off as a model before trying her luck on the big screens. Her looks were celebrated back when she was still actively modeling and even when she began playing in movies.
Fans often talked about her beauty and considered her one of the most attractive faces.
As evidenced by that fact, she was the face of fashion campaigns for illustrious brands, such as Chanel and Georgio Armani. One of the most recognizable faces of her generation, her beauty was even compared to that of legendary Hedy Lamarr.
All throughout her career, Janssen had been praised for her natural beauty but garnered negative attention starting in 2019 as plastic surgery speculations surfaced following her appearance in The Capture.
Famke Janssen's Plastic Surgery Rumors
Janssen's plastic surgery speculations began with her appearance as Jessica Mallory in the 2019 TV series The Capture. Viewers of the show took to Twitter en masse to talk about how different the actress looked. 
Watched finale of #TheCapture. No spoilers. The music in the finale sounded like an episode of Westworld. Also, took me while to realise that was Famke Janssen #plasticsurgery — Andrew Yee (@AndrewYee2) October 8, 2019
Many were shocked by her look, and while few shared their excitement and love for Janssen, many more people were convinced that she had gone under the knife to change her looks and expressed their disapproval.

Picture comparing Famke Janssen's face before and after plastic surgery rumors. 
"My biggest regret of this decade was not telling Famke Janssen I was in love with her before she ruined her face with that plastic surgery," one user wrote, referring to the botched procedure. Another penned, "She is unrecognizable with all the plastic surgery."
All sorts of comments flooded in, and most of them centered on viewers not recognizing that it was Janssen playing the role and using too much filler, causing her face to be unexpressive.
A myriad of before/after comparison photos emerged overnight to highlight the change in Janssen's looks, and more people joined in on the face surgery speculation by the day.
However, despite the actress's fans freaking out about her change, she has not confronted the plastic surgery rumors.
Most recently, Janssen starred in the movie Way Down (2021), aka The Vault, alongside Freddie Highmore and Astrid Berges Frisbey. 
Famke Janssen Moved to the US for Modeling
Janssen might be best known for her work as an actress, but what kick-started her career was modeling.
Originally from the Netherlands, she moved to the United States and signed with Elite Model Management. During her career, she modeled for brands such as Victoria's Secret, Chanel, Yves Saint Laurent, and Giorgio Armani.
Janssen later took a break from modeling and attended Columbia University, where she majored in literature. She got back to modeling for some time but later retired from it altogether to pursue a career in acting.
Famke Janssen's Iconic Characters
Janssen's debut on the big screen was in the 1992 movie Father & Sons, where she starred alongside Jeff Goldblum.
She then appeared in Star Trek: The Next Generation (1992) and Melrose Place (1994).
Her next appearance in cinema was in the 1995 horror movie Lord of Illusions. The same year, Janssen played Xenia Onatopp, an assassin working for the renegade agent 006 Alec Trevelyan (Sean Bean) in the James Bond film GoldenEye.
Another one of Janssen's most recognized roles is that of Jean Grey in Marvel's X-Men. Throughout her career, she has played the character in a total of five movies.