Eva Mendes Hasn't Gotten Plastic Surgery but Isn't against Them Either
"I certainly don't have a judgment about plastic surgery," Mendes says.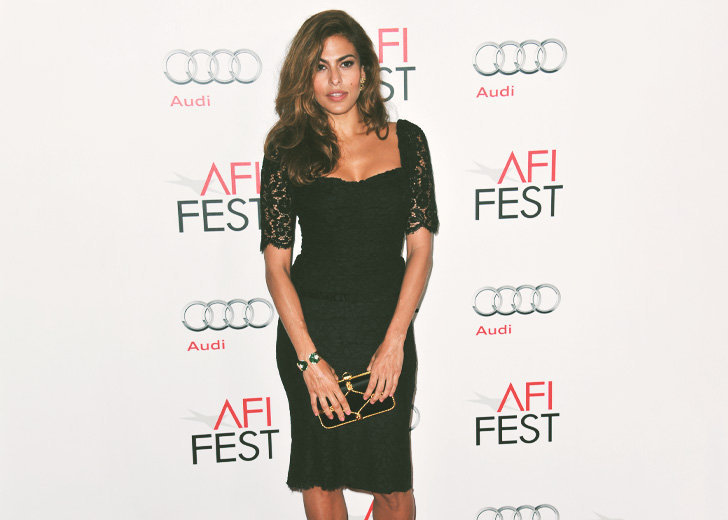 Eva Mendes — a renowned actress, model, and businesswoman — has been in the news for various reasons over the years. From her movie roles to her red carpet appearances, everything has made headlines.
Among those many things, the plastic surgery topic is most common. Netizens and various magazines have often discussed the possibility of the actress going under the knife.
"Eva Mendes face looks different and badly. Nose job, botox, lip injection... she looks like a different person! [sic]" a Twitter user wrote in 2019, talking about how they felt she looked different over time.
Another chimed, "I didn't know Eva Mendes was in A Night at the Roxbury till now, I just realized she had a nose job too."
Eva Mendes why did you get that awful nose job? — Lauryn Carper (@LaurynRoper) November 21, 2012
Eva Mendes' Response to Plastic Surgery Discussions
Since the words have been going on for a while, the Hitch actress has also addressed the talks a few times. And in every response or the interviews, she has implied that she hasn't had any plastic surgery so far but isn't against it as well.
"But I certainly don't have a judgment about plastic surgery or anything like that," she told Red Online in 2015. "For me, it's whatever makes you happy. I want a cream that makes me look less tired as much as the next woman."
Earlier this year, in February, she posted a screenshot of an article published by Fox News which was titled, "Eva Mendes denies plastic surgery accusation left on her Instagram post..."
In the since-deleted post, she showed dissatisfaction with the headline, saying,
Regarding this 'headline' ...ummm...Kinda. Sorta. But not really. Never 'denied plastic surgery.' All I did was reply to specific comment on SM. Would never deny that stuff. I'm all for it.
In the lengthy caption, she further stated that she didn't like the term "clap back," as it sounded aggressive to her. She said she did not clap back but tried to connect or communicate with her followers.
Eva Mendes Is Busy Spending Time with Family
The comment Mendes — who recently underwent a beauty treatment that involved seven needles in her neck — mentioned in her post was dropped sometime before the post, where she responded to a fan who asked her why she posted so less on Instagram.
The actress immediately replied to the fan, clarifying she was taking her time to be present with her family that includes her partner Ryan Gosling and two daughters, Esmeralda and Amada.
"I'm not sure why I'm answering you but here I go. I'm posting less because I really want to be present for my family. My little ones need me and posting takes up too much time," Mendes wrote.
She continued to add, "As far as getting work done, I'll do that whenever I please. But no, that's not the reason. The reason is I personally cannot juggle family and social media. So -big shocker -I choose family. Lotsa love to you out there."
Mendes and her partner Gosling began dating in 2011 after the two met on the set of The Place Beyond the Pines. The actress was previously in a relationship with filmmaker George Augusto from 2002 to 2010.