Who Is Dylan Minnette's Girlfriend? Is He Dating Lydia Night?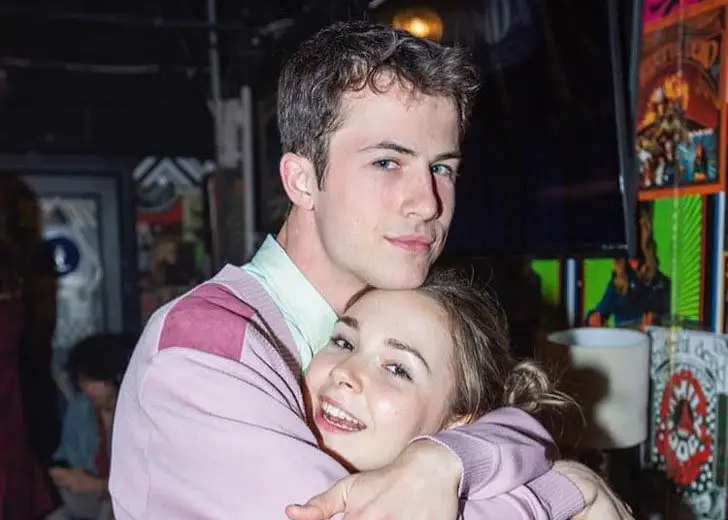 American actor Dylan Minnette is a heartthrob. He is best known for his portrayal of Clay Jensen in Netflix's 13 Reasons Why, alongside actress Katherine Langford.
The actor has also starred in other popular TV shows like Supernatural, Grey's Anatomy, Lost, and Prison Break.
With his charm and growing popularity, it is no surprise that people are willing to learn about Minnette's girlfriend and dating life. But who is Dylan Minette dating?
Dylan Minette's Rumored Girlfriend Is Lydia Night
So far, Minnette has not made his relationship public with his girlfriend, keeping his dating life under wraps.
However, the actor has been spotted with fellow musician Lydia Night multiple times in the last few years. And that has fueled rumors of him dating her.
For instance, the pair reportedly had a PDA moment at Knott's Scary Farm in October 2018.
"The two held hands and at one point Dylan was rubbing her back. They exchanged a couple of kisses outside one of the mazes," a source told E! News.
Around the same time, Minnette also took to his Instagram to share a snap of them together, as he wished Night a happy birthday.

Dylan Minnette with his alleged girlfriend Lydia Night. (Photo: Instagram)
She later thanked Minnette for the birthday wish in the comment section, posting a matching smiley face.
Minnette and Night regularly coupled up for dinner nights in the following years while still trying to keep their relationship away from the spotlight.
Dylan Minette and Lydia Night's Instagram Moments
The couple also has had some memorable moments together, some of which they have shared on Instagram.
On August 5, 2019, the Netflix star described his rumored girlfriend, Night, as the love of his life by writing "loml" his caption.
He had grammed a selfie of them clicked at a park.
"She's so lucky," one fangirl wrote in the comment section.
In October this year, Minnette again wished her a happy birthday but with some more touching words.
He shared a couple of her pictures, implying that she was his favorite person in the world.
He continued to compliment her, as he said she was "the strongest, most compassionate, most inspiring and lovable person" he had ever known.
"...she helps me get through life with complete ease and confidence. nothing would be the same without her. these are just a couple photos i took of her that I love. anyway, happy birthday," he added.
Similarly, Night shared adorable pictures of the two on November 23, 2021, thanking him for tolerating her.
Their Instagram moments make things pretty straightforward, don't they?
Who Is Lydia Night?
Night, who has been seen as Minnette's girlfriend, is a musician, mainly known as the lead vocalist and rhythm guitarist of California punk rock band The Regrettes.
She formerly served as the lead vocalist and guitarist of pop-rock bands Pretty Little Demons and LILA.
The 21-year-old hails from New Orleans, Louisiana, and is the daughter of American writer and director, Morgan Higby Night.