Jared Padalecki Grew up with His Siblings under Texan Values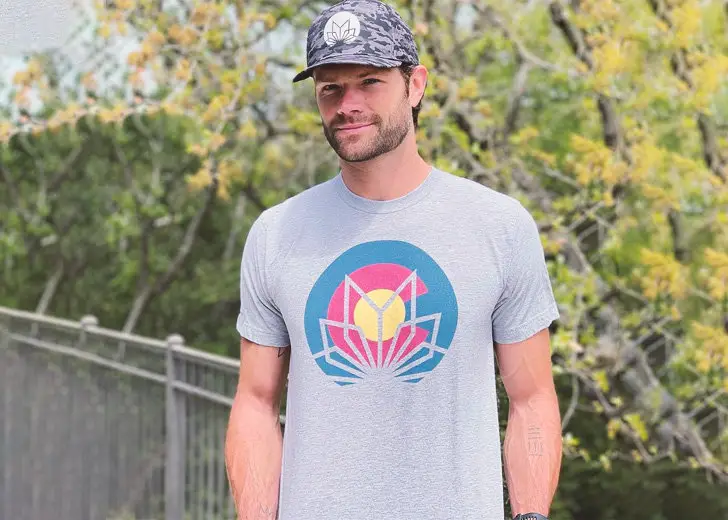 Jared Padalecki is a talented actor who rose to fame during the early 2000s after appearing on the television series Gilmore Girls.
The Texas native started his journey in acting when he portrayed a minor role in the 1999 film A Little Inside. 
He then established his name in the industry by portraying the role of Sam Winchester in the TV series Supernatural.
Despite his presence on the big screen for two decades, we see a lot less about the actor's family life. Here's everything you need to know about his parents and siblings.
Jared Padalecki and His Texan Values
Jared Tristan Padalecki was born to Sherri and Gerald Padalecki on 19 July 1982. His mother was an English language teacher, and his father worked as a tax accountant.
He is of mixed ethnicity, as his mother is of French, German, and English ancestry, while his father is of Polish descent.
Padalecki grew up with his two siblings, Jeffrey Ryan and Megan Alyssa Padalecki, in San Antonio, Texas, USA. 
Through his 2021 interview with Allison Glock, we can witness how much he cares about the values he inherited from his parents.
He revealed that his brother Jeffrey is currently working as a surgeon and his sister is an architect. His parents came from simple upbringings and taught him and his siblings to appreciate their humble lifestyle.
"If we were rude or misbehaved, my parents would punish us for that," he explained. "They were very supportive. But they also refused to do everything for us."
His household held a lot of discipline, which he and his siblings call "Texas values."
He recollected the time when he was working in L.A. to act in Gilmore Girls and realized how people are in their own bubble, unlike Texas. The New York Minute actor explained it is important to treat people with kindness in Texas. 
The Best Present He Received Was from His Brother
In 1999, Padalecki won Fox Broadcasting's "Claim to Fame Contest" and the Teen Choice Awards, where he met his agent. 
After his high school graduation, the aspiring actor decided to leave his hometown and move to Los Angeles to pursue his dreams.
Whenever he would be alone at his apartment and missed his family, he would look into the photo album his older brother gifted him on Christmas.
During the promotion of Supernatural, Padalecki revealed that the photo album contains photos from when he was born to Christmas 2018 and is undoubtedly the best present he has ever received from someone.
"It's like a chronicle of my life. I look into it and feel good when I'm alone and miss home," he said. 
His Relationship with His On-Screen Sibling, Jensen Ackles
Jared Padalecki and Jensen Ackles played siblings in the American dark fantasy drama television series, Supernatural. 
The friendship between these two actors is so incredible that most people often confuse them for real siblings. 
During the early seasons of the TV series, Padalecki lived with Ackles, where they spent 24/7 time together even after the end of the shoot.
Both the actors are from Texas, and they continue to reside in Texas with their families even today.