Is Miles Heizer Gay? About the '13 Reasons Why' Star's Personal Life
Miles Heizer is the famous Alex Standall from '13 Reasons Why.'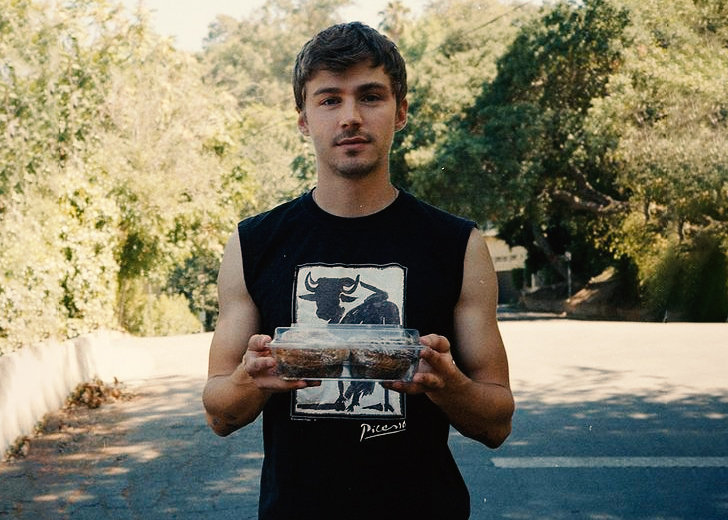 Miles Heizer rose to fame as Drew Holt in the 2010 family drama Parenthood and Alex Standall in 13 Reasons Why. He even released his song 'Now That I Am Alone' in 2019 and introduced himself to the music industry. 
Heizer's career as an actor and singer is pretty transparent, but his personal life may not be so for everyone. So, here's a rundown on the actor's personal life.
Is Miles Heizer Gay?
Yes, Heizer is gay and a member of the LGBTQ+ community. He came out of the closet when he was at the age of 19. 
In an interview with L'OFFICIEL in May 2021, the 29-year-old got candid about the first time he came out as gay and disclosed that he had a tragically typical coming out. 
The 13 Reasons Why actor confessed he feared embracing his orientation for a long time. In his own words, it took him a while to muster the courage to speak up. 
Thankfully, the trailblazing celebration and empowerment from the LGBTQ+ community eventually helped him come out to his parents, family members, and friends. 
Heizer recounted that opening up about himself was a fantastic experience. He reasoned that the sudden turn from being a closeted gay to being free was wonderful. 
Later in the interview, Heizer opened up about his first participation in the Los Angeles' West Hollywood parade. He mentioned how fun it was to make friends in the LGBTQ+ community, stating he could relate with them. 
The Kentucky native added he had never been around people of the community up to that point and reiterated that it was delightful to be with people who had undergone the same experience as him. 
Is Miles Heizer Still Dating Connor Jessup?
Without a doubt, Heizer is still dating his boyfriend, Connor Jessup. The pair made their relationship Instagram official on Valentine's Day 2020.
Though it is unclear when they started dating, Jessup made their budding romance clear by uploading an adorable picture with Heizer on February 15, 2020. And that's not all. He poured his heart out for his partner in the caption. 
"I'm late but I love you," the Locke and Key star wrote before stating that his partner made him better and happy. 
Since the disclosure, Heizer and Jessup have been taking their relationship forward one step at a time, timely posting pictures of one another on socials.
On Heizer's 27th birthday on May 16, 2021, Jessup penned a heartwarming message for his boyfriend. Posting a gallery of pictures of the actor on Instagram, the Toronto native wrote, 
What cat in what tree did I rescue in my last life to deserve you in this one? If you really knew how much I love you you'd have me committed. 
He also referred to Heizer as an uncommonly tender man and a wonderful heart-melting person. In addition, he wrote, "let's go on being embarrassed and embarrassing together for a long while."