4 Times Daniel Radcliffe Came Out as an Ally for the LGBTQ Community
Daniel Radcliffe is one faithful ally.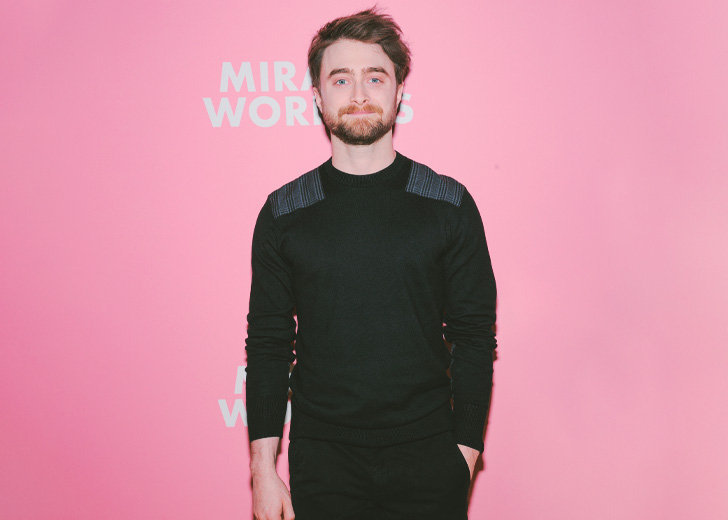 There are probably very few people in the world who do not know about Daniel Radcliffe. Radcliffe dominated the 2000s with the beloved Harry Potter franchise. 
He played the boy who lived and was critically acclaimed for his role. Like in the movies, Radcliffe is a hero in real life as well, especially in the LGBTQ community. 
He has always stood by the community, even to the point when he has spoken against the beliefs of J. K. Rowling, the writer of the Harry Potter book series. 
Because of his dedication to the LGBTQ community, many people wonder if he is gay. Short answer — he is not.
Instead, he is in a lovely relationship with fellow actress and co-star from Kill Your Darlings and Miracle Workers: Oregon Trail, Erin Darke.
Even though he is not gay, he is still an ally and speaks up about LGBTQ any chance he gets.
Here are the top four moments when Radcliffe proved himself to be a faithful ally to the LGBTQ community. 
Daniel Radcliffe on Gay Rights
In 2012, Radcliffe spoke up for the LGBTQ community, promoting gay rights, especially anti-gay bullying and marriage equality. He believes that gay marriage should be legalized worldwide since love is love, regardless of gender orientation.
He noted the absurdity that a straight couple could marry, but a gay couple could not, even if they have been together for the same time. He further underlined that the LGBTQ community should be treated equally in all areas of the law.
If a young gay man grows up thinking that he doesn't have the same possibilities as everyone else, he will feel mistreated and prejudiced by everyone. Therefore, gay rights should be protected at all costs. 
He also condemned US politicians like Michele Bachmann and Rick Santorum for their stances on gay rights.
Homophobia in Hollywood
On September 20, 2016, the actor condemned Hollywood for being racist and homophobic. He made remarks regarding homophobia in Hollywood while promoting his film Imperium on the BBC's Victoria Derbyshire program.
Radcliffe acknowledged Hollywood was improving, but that diversity was still lacking. He went on to say that performers from the LGBTQ community were afraid of being typecast in gay roles if they came out.
He said that because Hollywood believes no one would buy them if they played a straight character. So, as a result, they would be most likely stuck with gay roles only.
Honored by The Trevor Project
The Trevor Project is the most well-known organization dedicated to LGBT adolescent suicide prevention. They presented Radcliffe with the Trevor Hero Award in June 2011.
He was honored for his work to enhance awareness and understanding of the LGBTQ community and his role as an example to LGBTQ children. 
The Trevor Project had announced in August 2009 that Radcliffe had donated a significant gift to the charity.
The actor had also joined the charity's Circle of Hope, a group of prominent contributors who play a critical role in providing the financial leadership that allows the organization to save lives.
Daniel Radcliffe's Support to Transwomen
Rowling has often been called out for speaking against transgender women, claiming that they should not be categorized with cisgender women. One such person to call her out was Radcliffe. 
The actor replied to Rowling's statements via The Trevor Project, stating that he disagrees with her gender views. Instead, he emphasized "transgender women are women," and showed gratitude to the LGBTQ community. 
While Radcliffe credited Rowling for boosting his career with the Harry Potter series, he hoped her remarks do not "taint" what the series means to fans.