Daniel Radcliffe Found Out People Were Googling If He Was Gay
Daniel Radcliffe suggests you don't Google yourself.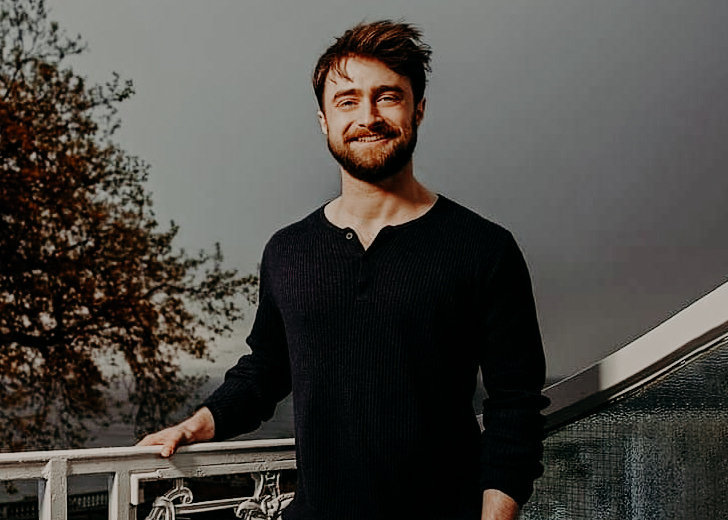 Daniel Radcliffe, the man everyone knows as the guy who portrayed Harry Potter, spent basically his entire childhood and adult life in front of the public eyes. As a result, he must have read many things and heard a few others about himself.
People have written a lot about his habits and possible behaviors. His alcoholism has been talked about a lot, and the same goes for his personal life. And he knows all about it. How, you ask? Well, he used to Google himself.
Finding Out Gay Queries
In 2014, during an interview with The Guardian, the interviewer brought up whether Radcliffe had ever Googled himself. But, even before the interviewer got the chance to finish his sentence, the actor began spelling the search queries he had found about himself.
Alcoholism came up, and also did queries about his girlfriend. But the Miracle Workers star also revealed that people were searching to know if he was gay.
However, Radcliffe isn't gay. He stated earlier in the interview that if he had a crush on a girl, she would know about it, meaning he couldn't suppress those feelings.
Along the same lines, it was also mentioned that he was dating actress Erin Darke at the time. He reportedly loved that she was a sports girl and was crazy into Detroit Redwings.
He has also been linked to other women like Laura O'Toole and Rosie Coker.
And while having such search queries annoyed the actor, he searched for other stars and found almost everyone had similar queries. Then he thought of it in another way. Radcliffe joked,
"[Probably] If people are speculating about your sexuality, then you're doing OK."
Foundation of Rumors
Two years before the interview, newspapers suspected Radcliffe was gay solely because of his face. But it probably wasn't just his face that churned the rumor mills.
Another basis was his role as gay poet Allen Ginsberg in Kill Your Darlings (2013). In addition to portraying a gay character, he also had to act out an intimate scene.
For him, it was just a part of the movie. He wholeheartedly committed to the scene and understood the intricacies of gay intimacy.
He was talked through the scene by director John Krokidas. And Krokidas even told him how Ginsberg would be feeling in each take.
Making Ginsberg's portrayal authentic — and that meant including his orientation — was a big priority for Krokidas. And Radcliffe was a willing subject to his teachings while filming. The Harry Potter actor also understands the issues gay people face in society.
He has spoken in support of the gay community on multiple occasions, whether advocating the legalization of same-sex marriage, working with a support helpline for the LGBTQ community, or acknowledging why people in show business might keep their sexuality under wraps.
Radcliffe might not be gay, but he makes for a great ally.