'Harry Potter' Actor Daniel Radcliffe Thinks Steve Buscemi Would Have Made a "Pretty Good Sirius"
Daniel Radcliffe and Steve Buscemi are co-stars in 'Miracle Workers.'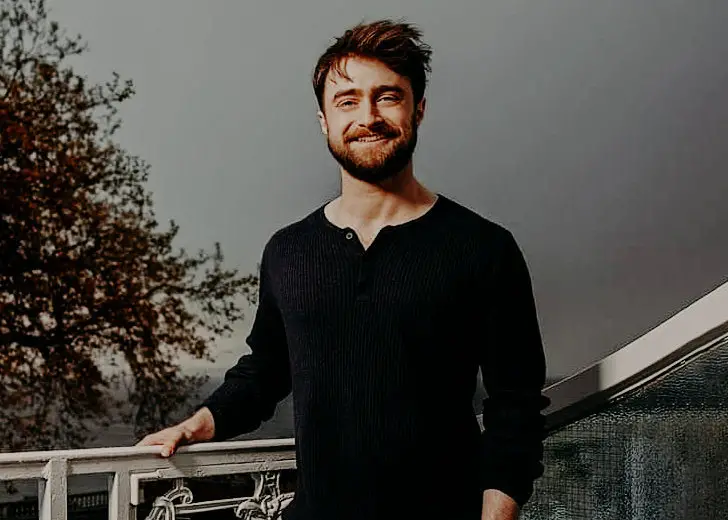 Daniel Radcliffe considers that his Miracle Workers co-star Steve Buscemi would have easily portrayed Sirius Black in the Harry Potter franchise. 
He shared his opinion during an interview with ET on July 2021, gushing about roles Buscemi could have landed in Harry Potter. In his own words, the wizarding universe had many parts for the 63-year-old. 
The 31-year-old could imagine sharing the screen with him in various roles.
That being said, Radcliffe mentioned Buscemi was too young for Dumbledore at the moment and stated he could have all the needed factors one day.
You could have that quality, that sort of kind, warmth and all of that.
English actor Gary Oldman gloriously played Sirus Black in the film series.
Daniel Radcliffe on 'Harry Potter' Reunion 
Besides telling what role his co-star could play the best, Radcliffe shed light on the upcoming 20th anniversary of the Harry Potter film franchise.
November 2021 will mark the anniversary, but sadly, the British star disclosed that there would be no special reunion to celebrate the milestone. 
He spoke for himself and revealed that he had a tight schedule until the end of the year and had not been informed about any such plans.
I don't know if we will be getting together or anything. I'm sorry if that's a bit of a disappointment to anyone.
Nevertheless, he affirmed that there would be a celebration, just not a reunion. 
Radcliffe and Steve Buscemi in 'Miracle Workers'
Radcliffe stars alongside Steve Buscemi in an anthology series, Miracle Workers. The storyline in all the seasons of the show keeps changing. 
Hence, the Pinocchio actor played an angel while Buscemi portrayed a god in season 1. In season 2, Radcliffe became Prince Chauncley, and his co-star personified Edward Shitshoveler.
The third season — titled Miracle Workers: Oregon Trail — sees the London native as a small-town preacher Ezekiel Brown and Buscemi as a wanted outlaw, Benny the Teen.
TBS will air the third season starting from July 13, 2021.
The show will chronicle the duo's adventure of leading a wagon train west on the Oregon Trail in 1844.
A liberated prairie wife, played by Australian actress Geraldine Viswanathan, will accompany them in their venture. 
Other stars to join them are Karan Soni, Jon Bass, and Lolly Adefope.
In the interview mentioned above, Radcliffe promoted his show, disclosing that he danced in one episode and urging his followers to see one of the insane things he ever filmed. 
I certainly loved it and give it a try. I should probably mention that there is a dance scene in one of the episodes.
He also addressed the dynamic nature of the series. Sharing how exciting it was to play different characters every season, he iterated the season kept getting better.