J.K. Rowling Calls Out Trans Allies in the Wake of Another Twitter War against Trans Community
J. K. Rowling once again defended herself, claiming that she is not transphobic.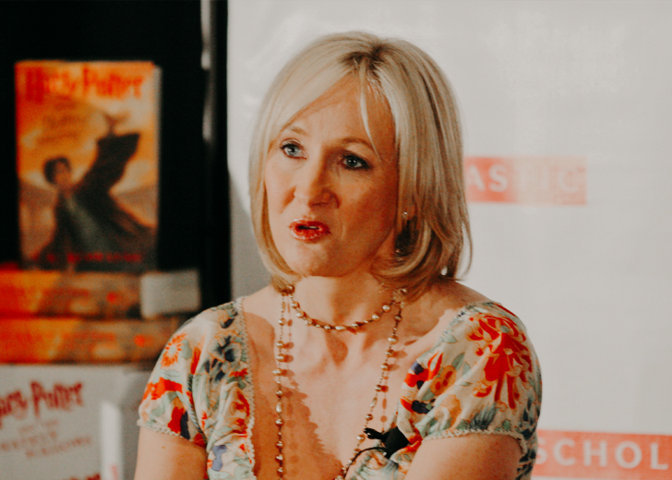 In the world, there are perhaps very few who have not heard about Harry Potter. Harry Potter first started as a fantasy novel series, then was made into movies and video games, but now, it has developed into a massive media franchise called the Wizarding World. 
Ever since its first publishment, Harry Potter has taken the world by storm. Both the book and film series have won multiple awards to date. 
The novel series has broken many records and received accolades like the best-selling book series and are listed amongst the 100 most influential novels. 
Harry Potter comes from the brilliant mind of J.K. Rowling. She wrote the novel when she was broke and depressed in the early 90s. 
She wrote six Harry Potter novels which made her the definition of 'rags to riches.' She is the world's first billionaire author who lost the title after donating to charities. 
Rowling has done a lot for children and many charities worldwide, but when it comes to the LGBTQ community, she has been under a lot of fire for her opinions. 
Is J. K. Rowling Transphobic?
Since December 2019, the author has been under a lot of fire for supporting transphobic sentiments. It all started when she defended Maya Forstater, who once tweeted, "men cannot change into women."
Fast forward to June 6, 2020, Rowling expressed her disappointment at using the term "people who menstruate" instead of simply women. She got a lot of backlash for it, but Rowling continued to defend herself. 
While she supported trans people, she was accused of being tone-deaf and offensive to the community. Rowling issued a long essay as an apology, but it was not well received by her fans and followers. 
The controversy has since simmered down, but Rowling is back again, after a year. However, this time, people speculate the author was inserting herself into drama. 
Recently, author and journalist Milli Hill was criticized for excluding trans and non-binary people under the spectrum of violence against women. Following Rowling's trend, Hill also issued an essay saying she will not be silenced. 
She attached many screenshots of Instagram comments and stories that called her out for being transphobic. After her essay, a Twitter user, @ftmlorastyrell, pointed out the similarities between the two authors and how Hill learned nothing from Rowling's massive backlash a year ago. 
On July 15, 2021, Rowling posted a picture of @ftmlorastyrell's tweet and said that she stood in solidarity with Hill and her opinions. She also pointed out that she got a "tsunami" of letters and emails from the people who supported her views from last year. 
Hill appreciated the tweet from Rowling, but the same cannot be about the author's 14 million Twitter followers. Once again, she was criticized for being transphobic and ignorant. 
This is not the first time Rowling has said that she received support for her opinions. In an interview with Good Housekeeping in 2020, she said that 90% of the responses she received from her June 2020 tweets were positive. 
Regardless of Rowling claiming to have massive supports, many celebrities have spoken up against her. Harry Potter stars like Daniel Radcliffe, Emma Watson, Rupert Grint, and Bonnie Wright stood in solidarity with trans women. 
Similarly, Stephen King, Tom Daley, Pete Davidson, and Eddie Redmayne also raised their voices in favor of the trans community.