Daniel Radcliffe on How He Ended up Dancing in Drag Outfit for 'Miracle Workers'
This might be the last time we see Daniel Radcliffe voguing.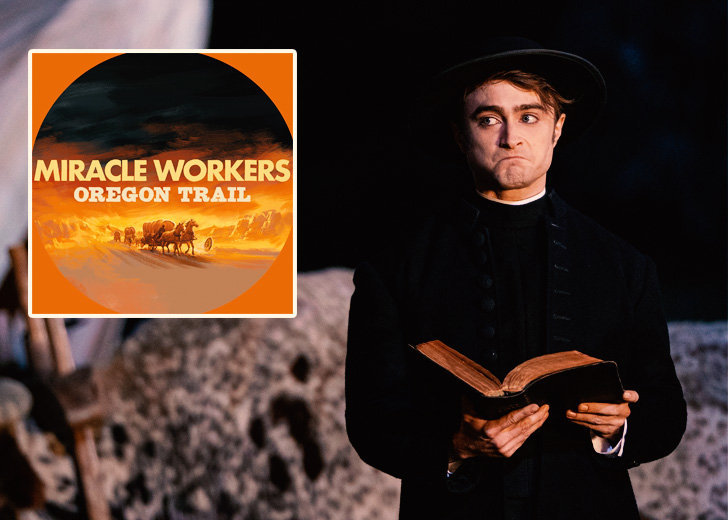 SPOILER WARNING: Plot details for Miracle Workers: Oregon Trail, episode 3 follows.
After creating a name for himself at a young age as "the boy who lived," Daniel Radcliffe became a darling of the industry. From experimental roles in Swiss Army Man to a departure into action with Guns Akimbo, he seems to be someone who can do just about anything.
He proved that again with a surprise drag scene in the recent Miracle Workers: Oregon Trail. So let's look into that dance form, how he came about doing it, and performing it in front of his long-time girlfriend.
What Is Voguing?
Voguing is a significant dance form of the LGBTQ+ community and an important part of queer identity. It is a display and expression of one's non-conformity to society's gender norms.
The performance comprises poses that are inspired by Hieroglyphics, Greek, and Roman mythologies. A lot of these poses are also reminiscent of those printed in the pages of Vogue magazine.
And that's where it gets its name from.
How Did Radcliffe End up Voguing?
In the comedy show Miracle Workers: Oregon Trail, Radcliffe plays Reverend Ezekiel Brown, who leads a famine-stricken community to the USA in hopes of a better life.
He is disciplined and rigid, but in episode 3, he lets loose after a couple of drinks. He goes wild dressed in drag with chaps, latex sleeves, feathered neckpiece, and a new wave-inspired makeup in his drunken state. 
This scene, in particular, caught the attention of fans, with many people curious about how it all came together. While on The Late Show With Stephen Colbert on August 19, 2021, Radcliffe revealed that the show's writers specifically wanted the voguing scene.
While he does not know why, the ordeal involved learning from Voguing specialist Thomas Matos. He also revealed that while Matos was fantastic, he can only do 1% of what the dancer is capable of. 
Impressed with his dancing skills, Colbert also asked if he will break out the moves again. Radcliffe answered, saying that he can only do it in those skimpy clothes and Miracle Worker's set exclusively.
Sadly, this is a one-off deal.
Daniel Radcliffe and Erin Darke
In the same interview, Colbert also pointed out that this was the first time in 10 years where Radcliffe had worked together with Erin Darke. Darke, of course, is Radcliffe's girlfriend, who is a respectable actress in her own right.
The pair met on the set of Kill Your Darling back in 2012, and sparks were immediately flying. They fell in love quickly because the characters they played were also in love with each other.
As Radcliffe had commented, it was fantastic to have such a memory immortalized in a stellar film. Now, almost a decade later, he commented on how working again brought a wave of warm memories of their first time.
It was like a couple recreating their first date. This insight, of course, dispels any speculations of him being gay. His past relationships have also been with women. 
There have been persistent rumors of his orientation in the past, with absurd accusations like him having a "gay face." However, Radcliffe reported having a good laugh about such comments. 
He further said that if people want to believe that he's gay, they indeed can. But that does not change the simple fact that he is straight.