Fans Are Convinced JT from City Girls Is Pregnant — Here Are the Details
JT is thought to be pregnant with Lil Uzi Vert's child.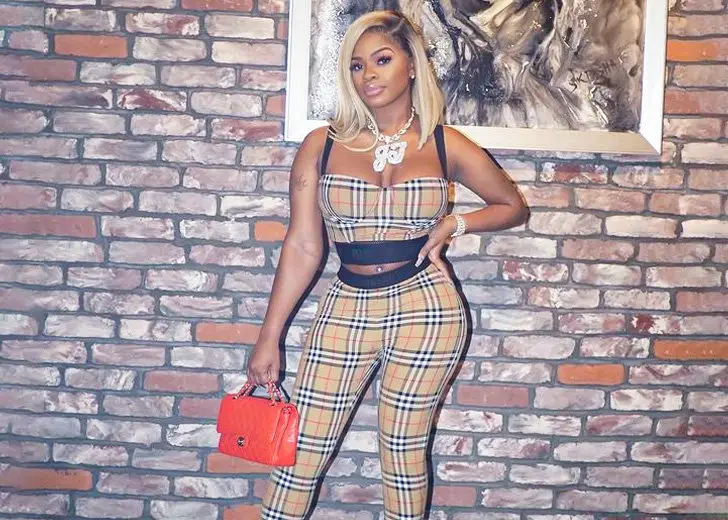 Fans of JT from City Girls are convinced the rapper is pregnant. Rumors about her pregnancy began swirling around after people pointed out her fuller belly during a recent onstage appearance.
Some thought JT might indeed be pregnant, while many still believed that she had just put on some weight. However, an increasing number of her fans started thinking she was expecting after someone pointed out her wearing, what looked like, a morning sickness band on her wrist, in a mirror selfie.
JT, whose real name is Jatavia Shakara Johnson, is believed to be pregnant with her boyfriend, Lil Uzi Vert's child. Many have expressed their good wishes and some have also disapproved of the pregnancy, saying that the 'XO Tour Lif3' hitmaker wasn't father material.
Leaving speculations and opinions aside, neither JT nor Lil Uzi Vert have confirmed the pregnancy rumors. It's also not the first time for a pregnancy rumor surrounding JT to have emerged.
JT's Previous Pregnancy Rumor
Similar to the situation now, a pregnancy rumor saying the City Girls rapper was pregnant had surfaced back in 2019. She was serving her sentence in federal prison for credit card fraud and identity theft when Hazel-E from Love & Hip Hop made a claim about JT getting pregnant while in prison.
Hazel, whose boyfriend was also serving time in prison, dropped a bombshell when speaking about JT's partner, Young Miami's pregnancy. She said she got a call from jail and heard about Careesha (Young Miami's) pregnancy but kept it to herself along with JT's pregnancy.
JT addressed the pregnancy rumors after she came out of prison through the City Girls song 'JT First Day Out'. She put an end to them, confirming that they were nothing but rumors with no truth behind them. The last bit of the song reads:
Oh, and one more thing before I go. How y'all gon say a made ***** was pregnant from a CO. I don't **** with cops or blockers, you ******* slow. Stop with all the rumors and tell your ***** I'm home and it's on, period!
JT And Lil Uzi Vert
JT and Lil Uzi Vert's relationship became a topic in March 2021 after he made it public by mentioning her in a tweet saying she was the one. The tweet came after he sent her some crab legs, which she mentioned she was craving in an earlier tweet.
The two rappers continued dropping several more hints about their relationships over the next few months. During an appearance on Respectfully Justin, JT revealed she received a Chanel bag and as much cash as she could fit in it on her first date with Lil Uzi Vert.
I could only fit $30,000, and I was so mad. I don't want to keep talking because I don't want it to seem like I'm bragging. I have a good man.
However, six months after they started dating, they hit a rough patch and she unfollowed him on social media.