Here's What Happened to Lil Uzi Vert's Missing Pink Forehead Diamond
Lil Uzi Vert had a $24 million diamond embedded in his forehead.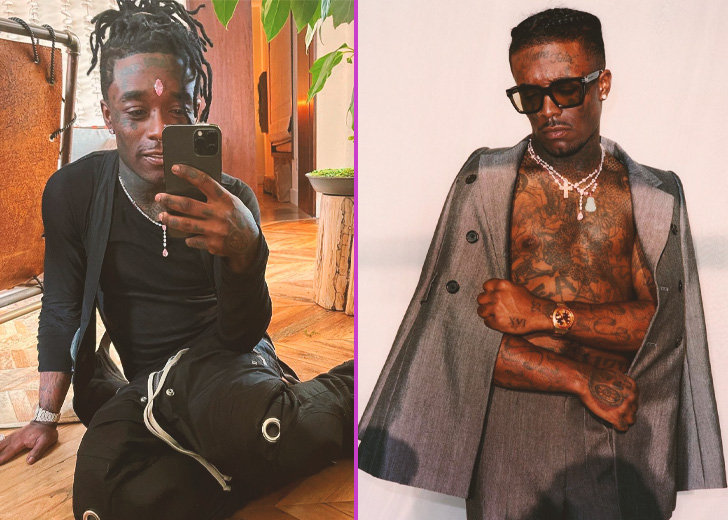 Rapper Lil Uzi Vert has a unique body modification that will have people questioning if they heard it right. The rapper surgically embedded a pink diamond into his forehead, and it soon became something that constantly grabbed people's attention. 
However, fans began questioning his flashy facial implant after it went missing and Vert was spotted without the expensive jewel for quite some time. Now, the mystery behind the disappearance of the forehead diamond is finally solved after 'The Way Life Goes' hitmaker spoke about what happened to it in an interview with TMZ.
I had a show at Rolling Loud and I jumped into the crowd and they kind of ripped it out. I'm feeling good. I still have the diamond so I feel good.
The Story Behind Lil Uzi Vert's Diamond
Vert started tweeting about his diamond back in January, and he revealed details about the stone in a series of tweets, interviews, and videos. He bought the diamond from his favorite jewelry designer Elliot Eliantte after saving for it for years.
The rapper revealed the diamond was 10 carat, almost 11, and cost $24 million, more than all of his multi-million dollar car collection and house combined. It was the first real natural pink diamond he saw, and he has been paying for it since 2017.
The diamond is Vert's biggest purchase, and he reached the decision to have it embedded on his forehead after long consideration. Many fans pointed out that he should have just put it on a ring, but he dismissed the idea, saying it wouldn't have worked because he was sure he would lose it.
I'm Lil Uzi. I'm turnt up. So 24 million USD on a ring is the stupidest idea because I'm gonna look down and that ring ain't gon' be there… I know me. I wake up in odd places and different sceneries.
Vert had also considered embedding the diamond in other places in the body but ultimately decided he would do it in the forehead.
The first time he revealed his unique body modification, he took to Instagram to share a photo of the diamond on his face and wrote, "Beauty is pain." Then, Vert explained more about how it was fixed on his forehead in a series of IG Stories. 
Initially, the modification had a long bar in it, and it would be complete with a short bar to fix it in place after his swelling would go down. However, things didn't go as planned, and the rapper took to Twitter in February to give an update on it.
He posted a selfie that showed blood leaking from his forehead and wrote he could die if it wasn't taken out right away. It's not clear when but, he did have the diamond removed from his forehead.
Vert then had it embedded in the same spot once again for Rolling Loud, where it was ripped out.