City Girls' JT Sparks Break up Rumors with Lil Uzi Vert Days after Dishing on Engagement
Lil Uzi Vert had gifted JT $30,000 cash on their first date.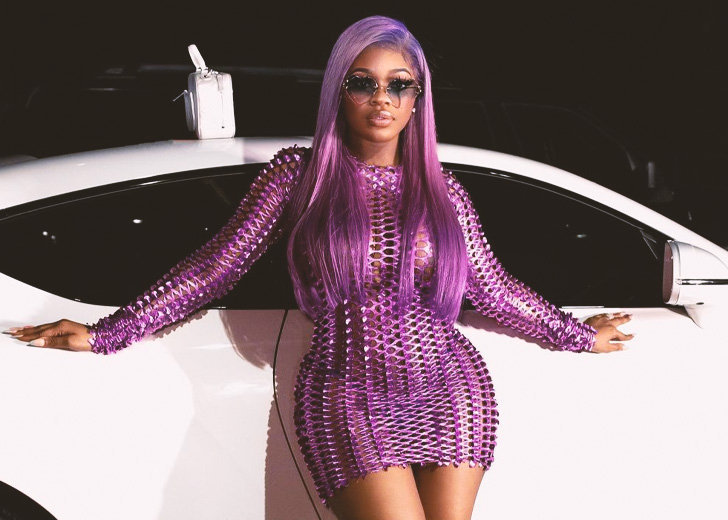 Hip hop star Jatavia Shakara Johnson, popularly known as JT, has been in the news this year for her relationship with rapper Lil Uzi Vert.
Back in March, the rapper made their relationship public by mentioning JT in a tweet that read, "JT is the one." The tweet came after he sent her some crab legs, which she mentioned she was craving in an earlier tweet.
The two continued to drop hints about their romance, as Vert shared a video on his Instagram Story of JT enjoying the seafood while she thanked him for the food through Twitter.
However, within six months of those "loved dovey" displays, the two seem to have developed a sourness in their romance, as the news of JT unfollowing her alleged boyfriend on Instagram has been swirling around the internet.
Confirming the news, Hot New Hip Hop reported that while JT's unfollow speculates a break up, that might not be the case. The publication noted that JT and Vert might just be going through "a rough patch" and not necessarily splitting up.
The report also highlighted that the couple had apparently been dating for over a year but only made their relationship public a few months ago.
They Are Not Engaged
Earlier this month, JT and Yung Miami, the second half of her hip hop group City Girls, sat down to have a candid conversation for GQ's 'Actually Me' segment.
During the interview, she addressed a comment on her Instagram post, a picture featuring her and Vert, which asked if she was already engaged to him. JT answered, saying the duo was yet to exchange engagement rings.
He Gifted Her $30,000 on Their First Date
In May, during an appearance on Respectfully Justin, the 'Twerkulator' singer revealed she received a Chanel bag full of cash on her first date with Vert, who told her to take as much money as she could.
"I could only fit $30,000, and I was so mad," JT added. "I don't want to keep talking because I don't want it to seem like I'm bragging. I have a good man. I didn't even know he was a good man. I was [expletive] with him for almost two years before I found out he was a good man."
She further shared that she and the rapper went to a Louis Vuitton store and ate at a Taco Bell because she was pressed for time. However, it didn't end there.
Following their first date, Vert melted her heart with regular gifts and sweet gestures. He also reportedly gave her a diamond ring and chain in July this year, celebrating his project Lil Uzi Vert vs. The World.