Lil Uzi Vert's Ex Girlfriend Accuses Him of Physical Abuse
Lil Uzi Vert allegedly pulled out a gun on his ex-girlfriend during a physical altercation in West Hollywood.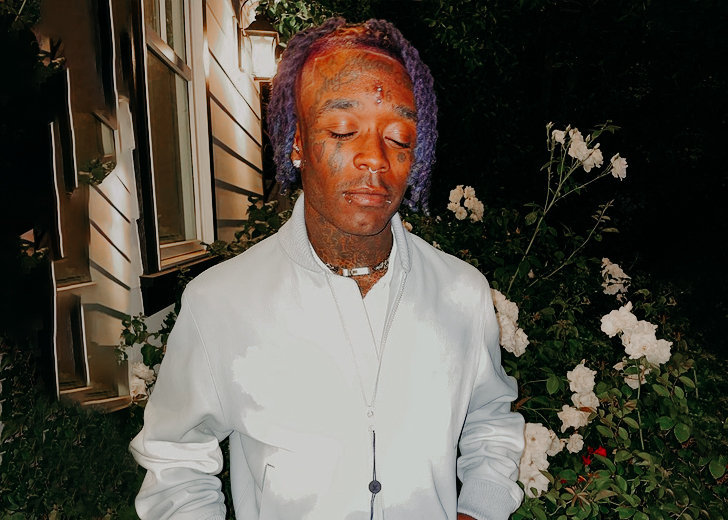 Lil Uzi Vert confronted rapper SAINt JHN and his ex-girlfriend Brittany Byrd while the two were out discussing a business prospect. The confrontation then led to an alleged physical altercation. 
A report from TMZ detailed that JHN was at Dialog Cafe in West Hollywood on mid-day July 2, 2021, when Vert came in a Cadillac Escalade and attempted to strike JHN. 
Vert Was Armed
The initial report cited sources that saw the 'Drankin N Smokin' rapper throw a punch at JHN and miss. The bystanders went into a frenzy when they saw Vert flash the handle of his gun, as they feared a possible shootout. 
There were no mentions of the weapon being fired, though. Both the rappers had fled the scene by the time the authorities arrived. 
In a follow-up report to the incident, the outlet revealed that Byrd was also present during the confrontation. Apparently, Byrd and JHN were discussing a business project when her ex-boyfriend crashed the table. 
He Assaulted His Ex-Girlfriend
After Vert's first punch didn't land, he reportedly fell down, and so did his firearm. According to the outlet, that was when Byrd got up from her seat and approached the obviously enraged rapper. 
Sadly for her, Vert was still hostile, and he allegedly pushed the gun into her stomach and continued to strike her.
There was obvious panic at the scene, and everyone left. Following the assault, Byrd was taken to the hospital.
It appears as though Byrd was not seriously injured because later that same day, she was seen at the West Hollywood Sheriff's substation, where she filed a police report against Vert.
Prior to this incident, there was no apparent beef between the two rappers. Although, it was reported that JHN was spotted with Byrd back in Mach 2021. 
He Allegedly Has a History of Domestic Violence
However, in an exclusive statement to The Shade Room, Byrd's manager Brianna commented that Vert was at the cafe with the sole intention of hurting Byrd. 
Despite what the reports from TMZ read, Brianna claimed that Vert immediately turned all his attention to Byrd and punched her in the face repeatedly.
He also clarified that Byrd was the only one who was assaulted. Apparently, Byrd and her ex-beau hadn't been in contact for several months leading up to the violent confrontation. 
Brianna's statement also shed light on the fact that Vert had not moved on from the relationship, which came to an end because of his abusive tendencies in the first place. She said, 
Uzi has been stalking Brittany since they broke up. Uzi is toxic and mentally and physically abusive. He has been for years.
Byrd had previously made headlines when she insinuated that rapper JT, Vert's current girlfriend, was a victim of domestic violence via a video on her Instagram. 
JT was quick to shut down the accusations, though. Instead, the 'Act Up' rapper claimed that Byrd was outright lying and it was all a campaign to promote her business.