'Love & Hip Hop's Nya Lee Is The Ultimate Boss Lady, and Her Boyfriend Supports Her All The Way
"I have goals I've already hit, I don't have to go anymore. My responsibility is to make sure other people eat."'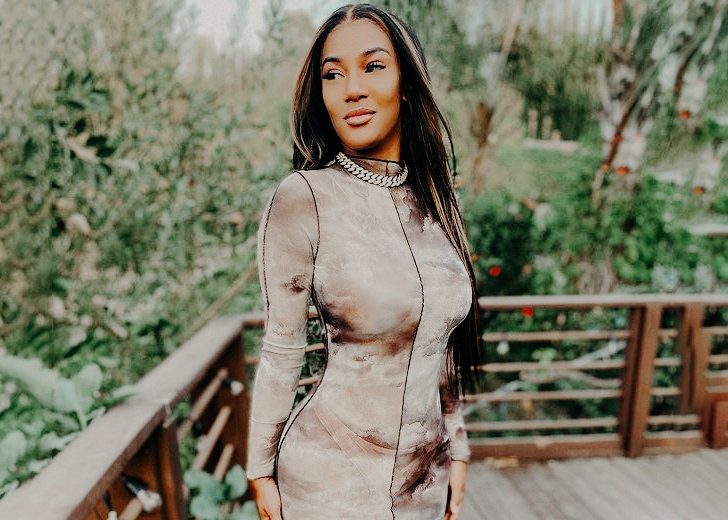 Nya Lee has been wearing many hats for a while now. She is an accomplished rapper, entrepreneur, mother, and record label owner. Not to mention, her name comes with the moniker OG Nya Lee, and that title is no joke. 
Still, she identified as a hustler when interviewed by Flaunt in November 2020. She argued that she had only had a rose or two up until that point, and that was not enough. Instead, she was eyeing the whole bouquet. 
"I've been patient and I keep working," she added. 
Nya Lee's Operations Beyond Music
And she had the portfolio to prove her words. Starting off as a stripper in Sin City and self-proclaimed best dancer in New York City, she built herself an empire that expanded beyond music. 
The rapper, who aspires to become the female Diddy, explained to the outlet that she owned a clothing line called Nya Lee Waisted, a fitness line called Wake Up Fit, and a women empowerment brand called Wake Up Sis. 
She also worked with her mentor slash coach Stormy Wellington and Trina on a health and wellness company called Total Life Changes, TLC for short. 
"Anywhere there's a coin, sis is there," Lee said. 
Getting Her Label Off the Ground Was Hard Work
At the time of her interview, she admitted that after years of hard work and investment, the music had begun to pay off. 
The Pony rapper runs an independent label by the name of Our Cutt ENT. Admittedly, getting the label off the ground had not exactly been a cakewalk. 
She talked about how she did not have big labels and big companies backing her or paying for her music videos. Instead, it all came out of her hustle and the relationships she'd built in the industry over the years. 
She was not complaining, though. Although getting everything done on her own was hard on Lee, the songstress understood all too well that without risk, there was no reward. And risky or not, that was exactly what she wanted. 
Nya Lee's All-Inclusive Vision
Further along in the interview, Lee confessed that her vision was beyond herself. She did not just want awards to her name for her music— she wanted to receive accolades for empowering others. She added, 
It's not even about me. If it's about me, there's only so far I could go. I have goals I've already hit, I don't have to go anymore. My responsibility is to make sure other people eat.
Lee also revealed that the biggest reason for her to keep going was her daughter Winner and her boyfriend, who also happens to be her baby father. 
Nya Lee's Set a Net Worth Goal of a Million for 2021
That being said, Lee is far from done. Whatever the roots of her motivation might be, she'd planned a stellar 2021. 
With her new book, Why Nya, set to release in December of 2020 and a documentary ready to piggyback off the book, Lee revealed that 2021 would be the first year where she would have a million dollars to the side. In other words, her net worth would finally hit the million-dollar mark. 
For reference, Celebrity Net Worth estimated Lee's net worth to be just a hundred and fifty thousand dollars as of 2014.