Lil Uzi Vert's Dress-up Style Won't Comply With Old Gendered Notions
"The women's section is way better than the men's section."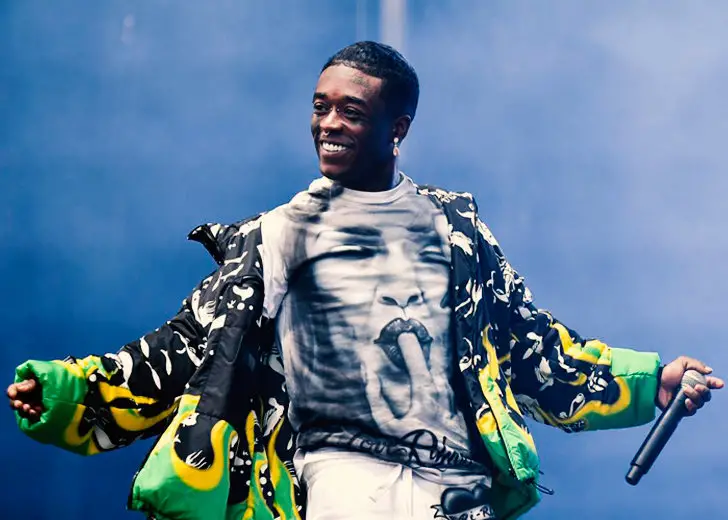 Lil Uzi Vert makes a genre-fluid, seamless mix of rock instrumentation with hip-hop-soul swagger music. His distinctive style has heralded a new generation of rappers that are breaking the rules on what you can mix into rap music while gaining the respect of hip-hop's old luminaries. 
The Philadelphia self-professed rock star idolizes Marilyn Manson and Wiz Khalifa, rejects conventions when he can, wears women's clothing, and stands proudly at 5'5″.
His debut studio album Luv Is Rage 2 charted at number one on the Billboard 200, which featured the single 'XO Tour Llif3' that peaked at number seven on the Billboard Hot 100 and has been certified Platinum seven times by the RIAA.
"I Bought Everything in the Men's Section"
The 26-year-old rapper has made it crystal clear that he does not believe in the old notions of gendered dressing and does his best to look the part.
Vert is constantly blurring the traditional lines between men's and women's fashion and draws inspiration from rockers like David Bowie or Iggy Pop, who pioneered rock's androgynous style. 
In an interview with GQ, Uzi explained that his penchant for women's clothing began when he had to wear his mom's skinny jeans as other jeans wouldn't fit his small frame. He adds: 
The women's section is waaaay better than the men's section. Always. The women's section, you usually don't have to get things tailored. It's usually just on point.
In a video posted on May 2018, while Vert was on his way to a local sneaker store, he was stopped by The Hollywood Fix for a few questions about his choice to wear women's clothing, which he sometimes pairs with purses and ankle bracelets.
He responded to the question by saying: "I bought everything in the men's section; There's nothing else to buy, I bought everything, literally."
Uzi Is a Master of the Instagram 'Fit Pic'
If you haven't been keeping up, the artist's Instagram account has become a bastion of great 'fit pics,' and he believes his style trumps his eclectic take on music.
The artist carefully records each of his looks with a detailed slideshow. On average, there are five or so photos leading with a full-body shot, and as you swipe right, you get to see the details of his outfit elements with the close-up shots. 
He is so confident with his style that he even has the phrase "NO STYLIST" in his Instagram bio.
At the 2017 Billboard Awards, he wore a sheer, $2,400 Valentino top and once again drew considerable attention. When Sway Calloway asked him what he had to say to his critics, Lil Uzi responded with a perfect comeback:
You know what it is? They've never felt these fabrics before.
While it's hard to choose the best looks, the rap star has been pushing the boundary of what men's fashion can be.