Chris Rock's Siblings Choose to Keep Professional Distance from Him
Getting to know Chris Rock's siblings Tony and Jordan Rock.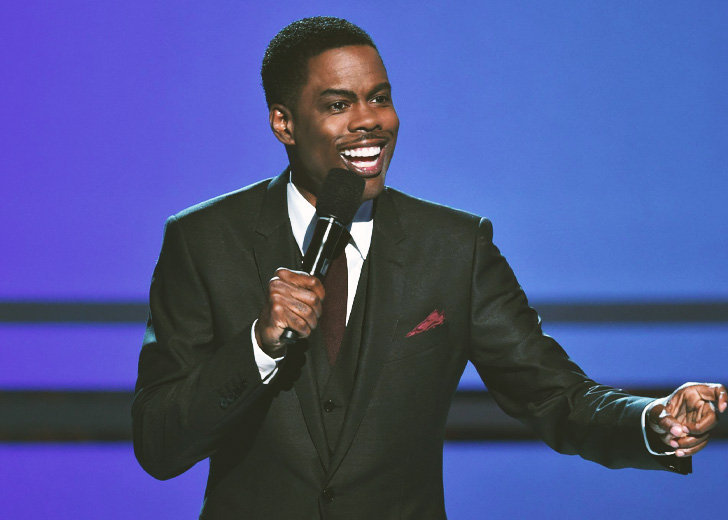 How many siblings does Chris Rock have? This question pops up time and again. Megastar Rock is a brother to his seven siblings, namely Andre, Tony, Brian, Kenny, Jordan, Sister Andi, and half-brother Charles who passed away in 2006. 
Rock is a popular name in the stand-up comedy business. Along with brilliant comedic timing, the Saturday Night Live alumnus is known for his youthful look and fitness. Comic Rock, aged 56, is the eldest of his siblings.
His two brothers, Tony and Jordan, work in the entertainment industry like him. Tony, the younger brother, is an actor and stand-up artist.
On the other hand, Jordan is an up-and-coming stand-up performer and actor known for his works in movies and tv shows such as The After Party, Take the 10, Doors, and Love Life. 
A Look at Chris Rock's Siblings Tony and Jordan
As reported by the New York Times, siblings Tony and Jordan have kept their distance from their famous brother Rock. When they both were taking baby steps in their career, brother Rock was a talked-about American celebrity and was known worldwide. 
Arguably one of the most incredible stand-up acts of all time, Rock is often described as someone who provided space and time to his brothers so that they could make a name for themselves in entertainment. However, less is known of his role in his brothers' career.
Tony, recently, has been part of shows like Living Biblically and All Def Comedy, an HBO show produced by American entrepreneur Russell Simmons.
While the latter became successful among the audiences, the former bombed and was classed as a disaster, with Rotten Tomatoes giving it a low rating of 18%. 
Comedian/actor Tony was recently seen hosting the dating reality show The Game of Dating for TV one network.
During his early days, Tony was often introduced as Rock's younger brother on stage shows, making it harder for a budding actor and comedian to make a name for himself in the industry.  
A Peek into the Career of Jordan Rock
On the other hand, Brother Jordan is still trying to make a name for himself and is the lesser-known of the two.
However, as per New York-based comedian Sherrod Small, Jordan spent hours in the basement of Rock's New Jersey home watching old tapes to help comedian Rock prepare for his gig. 
"Once I saw that, I called Tony at midnight and said, 'Jordan is going to be a comedian, too," 'stand-up comic and cousin to the Rock siblings, Small recalled.       
Jordan brought up in Georgetown, South Carolina, started living on his own at the tender age of eighteen. He dropped out of high school and began performing at gigs courtesy of his brother Tony who would ask sibling Jordan to open for him during his shows in New York.
Jordan recalled how Tony initially refused to take him on the road but at the same time filled him with helpful trade tips.  
Relatively successful performer Tony is known to be a helping hand to his aspiring brother. As per their mom, comedian Tony has always maintained a soft spot for his younger brother and acted as a guiding light. 
Jordan explained how Tony was always supportive of his brother and helped him with suggestions whenever needed, unlike their brother Rock. The latter was always surrounded by a circle of high-caliber people and "is very socially awkward," as per Kenny, another sibling of actor/comedian rock.