Does Bryce Hall Use Steroids? Exposed by Josie Canseco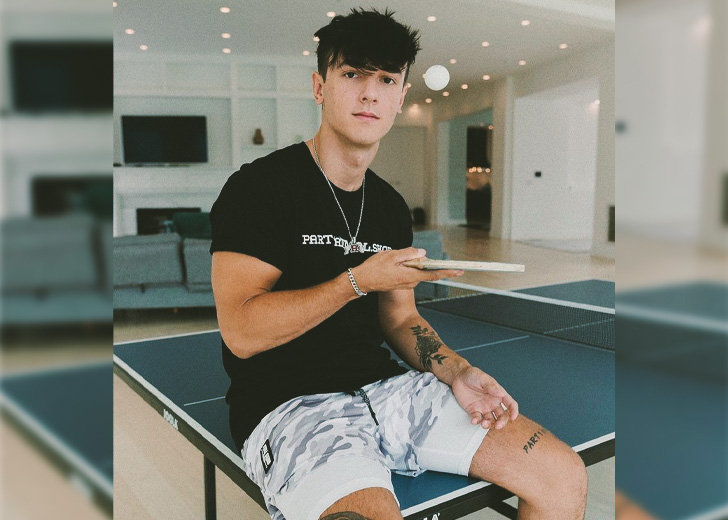 Popular Instagram model Josie Canseco has recently put out a series of tweets and called out TikToker Bryce Hall, seemingly exposing him of steroid use.
Interestingly, the claim surfaced after Hall was rumored to be dating Conseco based on the viral video where the two were spotted kissing each other during Hall's 22nd birthday earlier in August.
However, as reported in Dexerto, Canseco responded to the suggestion and denied her relationship with Hall a few days later. She posted on her Twitter account that she was "reeeeaally not dating bryce" and was "completely single."
Josie Canseco Accuses Byrce Hall over Steroids Consumption
A few days earlier, Hall tweeted a picture of himself showcasing his toned body. The photograph appears to have been taken during one of his workout breaks. In the post, Hall wrote how he can "actually" understand why "these little boys" won't say him things directly to his "face."
Hall further stated himself to be "a [expletive] natty unit."
The drama started when Logan Paul's ex-girlfriend Canseco commented on the tweet with the text "natty unit" followed by a "crying emoji" and the word "relaxxxx."
Hall wasted no time and quoted her tweet with the text, "jos [josie] u know it's true." His writing was followed by a winking face with a tongue emoji, generally associated with a friendly tease.
They further exchanged a series of tweets as their back-and-forth online social interaction gained momentum. As a response to Hall's previous writing, Conseco fired back and called Hall to have bonded with her father over "steroids."
TikToker Hall did not hold back as he put out another of his tweets where he seemingly claimed that Canseco's "family loves me," and asked the model about when they would marry each other. 
Canseco responded immediately after and requested Hall to "stop calling yourself a natty unit," and only then would she talk to him. 
The conversation got more interesting when Hall spent no time and asked Canseco if he was "NOT a natty unit?" Canseco is yet to respond to Hall's query publicly.
Tayler Holder Interviewed Hall Regarding Steroids Consumption
In December 2020, popular TikToker Holder interviewed Hall and asked his fellow content creator if he had ever "done steroids" or any "enhancement."
Before addressing Holder's question, Hall brought a beaming smile on his face and said that "you got me there, [be]cause if I don't answer that means a yes." Hall then did not shy away from answering Holder and told him that he has done steroids in the past as he said, "Yes, I did."
Hall then snatched a few dollar bills from Holder, who was holding them during the interview, and told everyone how he was going to "buy more steroids with this."
However, Hall concluded by stating the fact that he is not "encouraging any of my viewers to do it," and revealed he used the performance enhancers "to get big."