Is Josie Canseco Dating? A Timeline of Her Relationships Over the Years
A complete timeline of Josie Canseco's past relationships.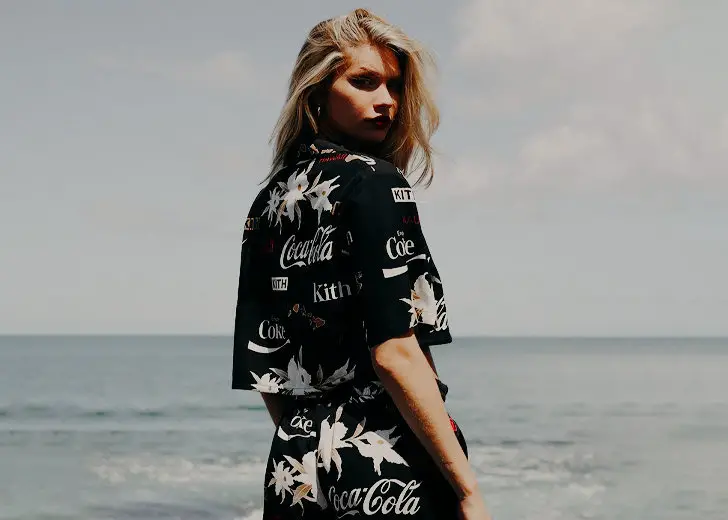 Josie Canseco is a model and social media personality. She was born on November 5, 1996, to her famous parents Jose Canseco and Jessica Canseco. 
Jose was an outfielder and designated hitter in Major League Baseball (MLB), and Jessica is a former model and a reality TV star. 
Josie had a chance to ride the cottails of her successful parents, but she is sucessful in her own right. She was discovered in 2015 at Coachella Music Festival when her photos went viral. 
She then modeled for Playboy and Sherri Hill, and made her runway debut in 2018 during the Victoria's Secret Fashion Show. She is currently signed to Elite Models and Next Worldwide. 
As for her romantic life, Josie has been in four known relationships to date. Here is everything you need to know about her dating life. 
Is Josie Canseco Dating Anyone?
No, Canseco is currently not dating anyone. On June 4, 2021, she confirmed she was happily single. 
The model's first gave her heart to a high school romance. She now describes her relationship as a "puppy love." 
Canseco's public relationship history dates back to 2015. She has dated three men since then — Mike Stud, Brody Jenner, and Logan Paul. Recently, she was also linked with TikToker Bryce Hall. 
Josie Canseco and Mike Stud's Relationship
Canseco's longest known relationship to date is with Stud. Stud is a former baseball player and hip-hop recording artist. The love birds dated for over three years. Their relationship lasted from 2015 to 2019. 
The model said her relationship with Stud was like falling in love with her best friend. She was traveling and going on tours with him. 
Canseco also appeared in a couple of his music videos and his TV show, This is Mike Stud. 
Josie Canseco and Brody Jenner's Relationship
Canseco dated Jenner for only a few months in 2019. Jenner is a model, TV personality, and a disc jockey. 
He is best known for The Hills: New Beginnings and The Princes of Malibu. Jenner is the son of Caitlyn Jenner and is related to the Kardashian-Jenner sisters. 
Canseco reportedly wanted to get in a serious relationship with Jenner. However, Jenner did not want to get tied down. 
Jenner was focusing on his music career and was not ready for a commitment. The pair separated in October 2019. 
Josie Canseco and Logan Paul's Relationship
Canseco's highly publicized relationship to date was with the YouTuber and boxer, Logan Paul, who is widely known for his vlogs, podcast, and boxing match with the undefeated Floyd Mayweather. 
Paul confirmed their relationship on May 2020. He said that he was quarantining together with his pets, friends, and Josie. 
However, the speculations were going on way before that. They were photographed holding hands at Rose Bowl Flea Market in Pasadena, California, in January 2020. 
Canseco detailed her relationship with Paul on her best friend's podcast, Between Good & Evil By: Charlotte D'Alessio. She confirmed she had been dating Paul for a couple of months before publicizing it. 
The model said that Paul was constantly vlogging during the initial phases of their relationship, so Canseco used to go to his house at night to hang out with him.
However, they were in different places in the relationship. As a result, they split up for around a month in February 2020. 
The two talked it out and got back together, and Canseco started appearing on Paul's vlogs and TikTok. The duo quarantined and went on vacations. 
Paul even bought a horse for the model. Canseco has appeared in at least 20 vlogs uploaded by Paul on his YouTube channel.  
The model described their relationship as two puzzles that fit together. They brought those qualities to the relationship that the other person lacked. 
Unfortunately, the two parted ways on November 2020. Paul confirmed the breakup via his podcast Impaulsive. Neither party revealed the reason behind their breakup. 
Josie Canseco and Bryce Hall's Relationship
On June 2021, there were a lot of rumors about Canseco dating TikTok star Bryce Hall.
Hall had just broken up with fellow TikToker Addison Rae. Since his breakup, he hung out with Canseco, which led many to believe that the two were dating. 
Even Paul addressed the rumors of his ex-girlfriend and Hall dating on his podcast.  
I can't believe I'm even addressing this but guys I'm reeeeaally not dating bryce. at all. in any way. pls stop. how many times do I have to say I'm completely single. being friends w someone and being supportive and close to them IS NOT dating. end of story. — Jos (@JosieCanseco) June 4, 2021
The model took to Twitter to shut down the rumors. She clarified she was not dating Hall, and she was single. 
She said that the two were merely just friends and were supportive of each other.